Which tourmaline ring is NOT an engagement ring?
Wow, only three months left until 2016 is over and we think it is fitting that October has two birthstones, the awe-inspiring opal and the tantalizing tourmaline. Both stones exhibit an array of colors in their own ways that has people throughout the years clamoring to get their hands on one or both. Read on to discover just what makes these birthstones unique.
The Opal
If you have seen an exquisite opal, the first thing you would have noticed was the multitude of colors it possesses within its character. That is because the best opals have a rainbow of colors throughout the stone's surface. For this reason, it is given the name "Queen of Gems." If you want to posses a great piece of opal jewelry, then look no further than the Art Deco era. This time period saw the opal rise to prominence, and expert gem cutters and jewelers worked overtime creating opal jewelry for their clients. Yet if you want to purchase a quality opal gemstone, then head to the land down under. Australia is the number one supplier of the world's best opals; so believe me, if you purchase your birthstone from there, your gem will be in exquisite company!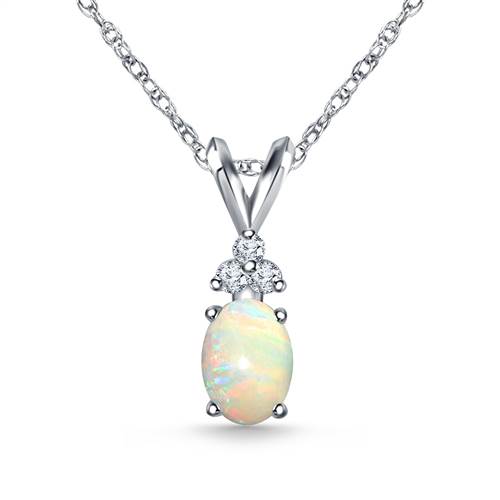 14K White Gold Diamond and Genuine Opal Trio Accent Pendant (7x5mm)

at B2C Jewels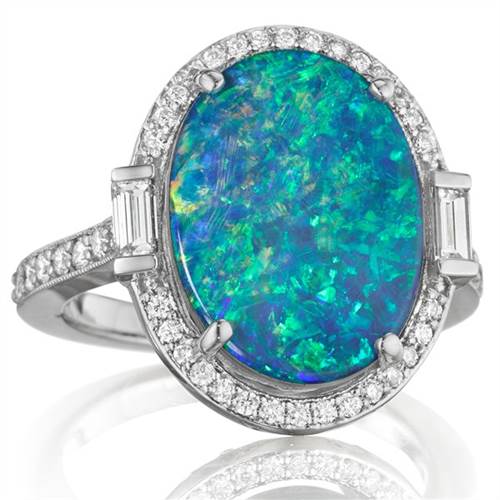 Penny Preville R4677WDOP Ladies "Opal Collection" Oval RIng with Pave Trim

at Solomon Brothers
The Tourmaline
October must love rainbows. We say that because both of its birthstones refer to rainbows. The opal possesses the rainbow on its surface whereas the tourmaline can be found in all the colors of the rainbow. However, if you are on the hunt for an exquisite and valuable tourmaline, then look for a Paraiba tourmaline. Not only is the Paraiba tourmaline the most valuable tourmaline on the market, but it is also one of the most valuable gemstones period. It was only recently discovered in the 80s, but gemologists were already left under its vivid blue and green hues. Definitely a gem you'd want to have if you were born in October or the other eleven months.

Pink Tourmaline Stud Earrings in 18k White Gold (5mm)

at Blue Nile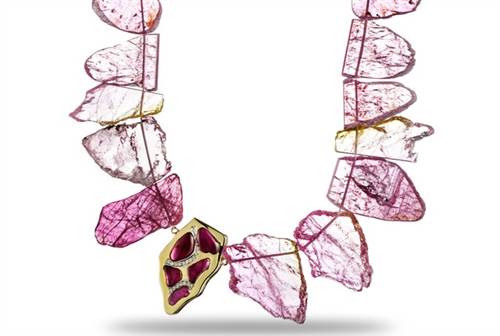 Petra Raw Rubelite Slice Necklace – in 18kt Yellow Gold (0.29 CTW)

at Ritani
October's love affair with a variety of colors is highlighted in its not one but TWO gemstone selections. We can't blame you though; when you get to have two of the most delightful gemstones as your birthstones, why would you just choose one?
Visit our "Resources >> Jewelry Search" to browse for YOUR favorite jewelry.
If you answered 1 for the above question, you are correct 😉
By PS Staff