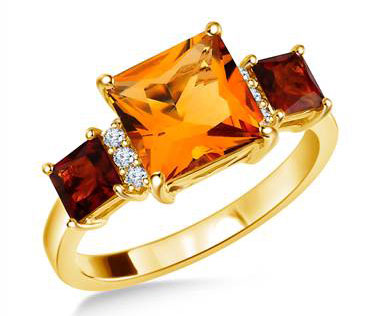 14K Yellow Gold Genuine Citrine and Diamond Ring

at B2C Jewels
November is another month which has two birthstones, topaz and citrine. It is quite interesting that the month's two birthstones closely resemble each other enough to confuse many people. Citrine and topaz are one of our staffer's favorite gemstones. It could be because they're her birthstones but she assures us that if she was born in July, she would still have these gems in her jewelry box.
Monique Lhuillier Beloved Blue Topaz and Diamond Pear-Shaped Pendant in 18k White Gold

at Blue Nile
Citrine and topaz are worth taking a closer look so why don't we just jump right into things and discover why they give you a reason to take a trip to the Southern Hemisphere.
Topaz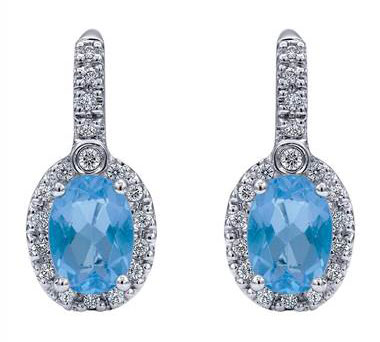 Halo Swiss Blue Topaz and Diamond Leverback Earrings set in 14KT White Gold 2.09ct UNEG9515W45BT-IGCD

at I.D.Jewelry
All yellow stones were classified as topaz throughout history. However, today we know that nearly most of those stones were not topaz at all. Although the stone comes in every color imaginable — due to its ability to take on any color impurities — the most valuable color is a burnished orange hue with a pinkish undertone. If you're set on owning a beautiful topaz gemstone, head down to Brazil, for they have the best quality topaz on the market.
Citrine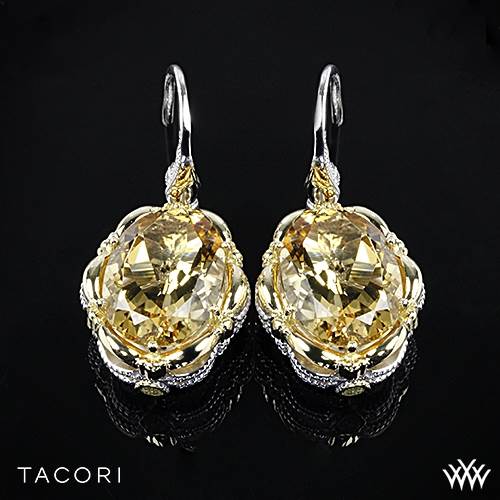 Tacori SE134Y04 Color Medley Citrine Dangle Earrings in Sterling Silver with 18K Yellow Gold Accents

at Whiteflash
What happens when you cross a gemstone with a piece of citrus? Citrine! The stone's lemony hues reminded people of citrus and thus, a name was born. Funny enough however, that the yellow hue is extremely rare in nature, and as a result, most yellow citrines are heat treated to attain their color. The stone's intensity and durability has many people gravitating to it plus with the purported healing qualities, you can't afford not to wear one. Fortunately Brazil has quality citrines as well, so you are only a flight away from owning this beautiful birthstone.
Hydra Smooth Citrine Cabochon Ring – in 18kt Yellow Gold – (0.22 CTW)

at Ritani
Now, let's review what you learned today about these wonderful gemstones. One, you now have two very good reasons to go to Brazil. Two, these gemstones are durable, much like November people; so they're fabulous pieces to own for those with busy lives. Now, stop reading this and book your ticket to Brazil now!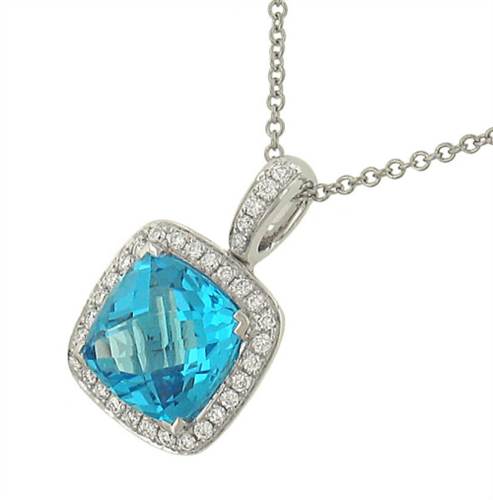 Solomon P467-BT Halo Style Blue Topaz and Pave Diamond Pendant

at Solomon Brothers
Visit our "Resources >> Jewelry Search" to browse for YOUR favorite jewelry.
By PS Staff