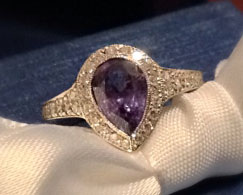 Throwback Thursday – Beautiful Jewelry Shared by PS Members
JoCoJenn knew that she had found something special when she stumbled across this 2.02 unheated, untreated Alexandrite.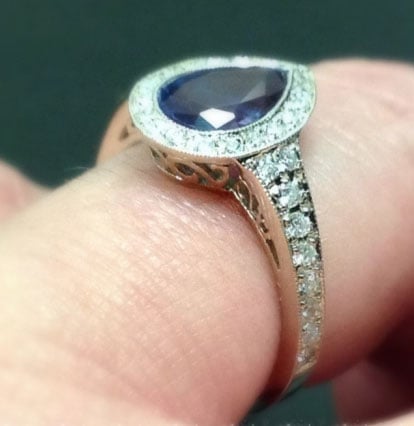 When JoCoJenn's husband surprised her by buying her the stone she had been pining for, JoCoJenn turned to the PriceScope forums for help in guiding her to a stunning finished ring. The 14K unplated white gold ring is milgrained with just under a half carat of 1 & 1.5 point melees.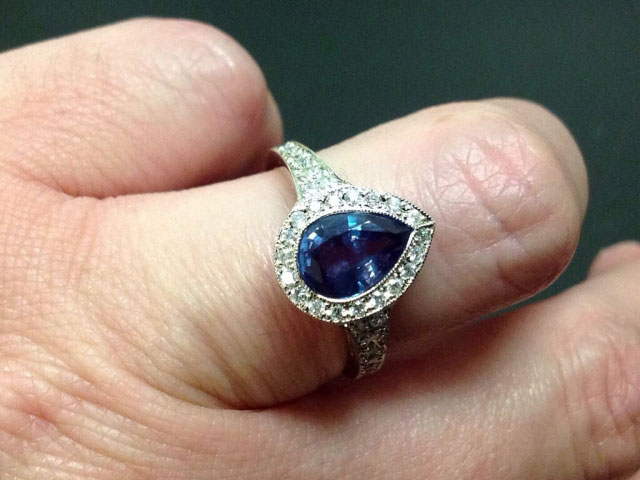 I love the color changing qualities of Alexandrite! This is just gorgeous, JoCoJenn, congratulations and thank you for sharing with us!
To read the original post and see what other colors the alexandrite emits, click here.
For Throwback Thursdays, we take the opportunity to re-appreciate beautiful pieces that have been shared over the years!
Thank you so much for sharing your jewelry experiences with us. Keep revisiting PriceScope's past with us each Thursday!
#TBT