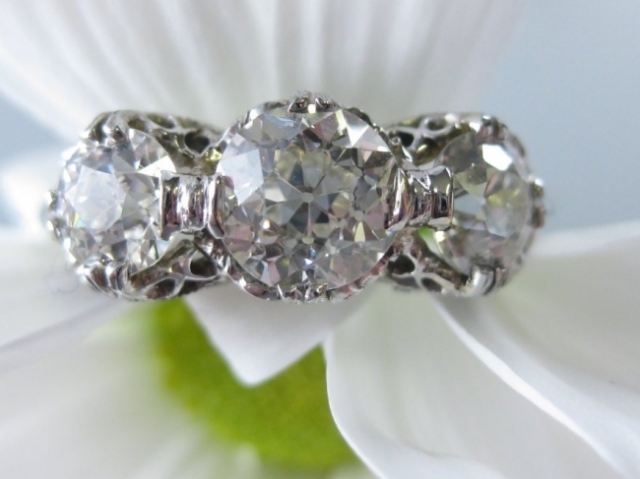 Mrs.H. Goes Vintage for a 3 Stone OEC Ring
Mrs.H. shared this outstanding vintage 3 stone OEC RHR with us in the Show Me the Bling Community at PriceScope! Wow! This is a jaw dropper, it's just stunning. This cut is a favorite among PriceScope members; you can see why, it's beautiful isn't it? Mrs.H. this RHR is fantabulous, I am so glad that you shared it with us! I am always stunned with the resourcefulness of PS'ers for finding the best bling! She found this on ebay, that's just amazing!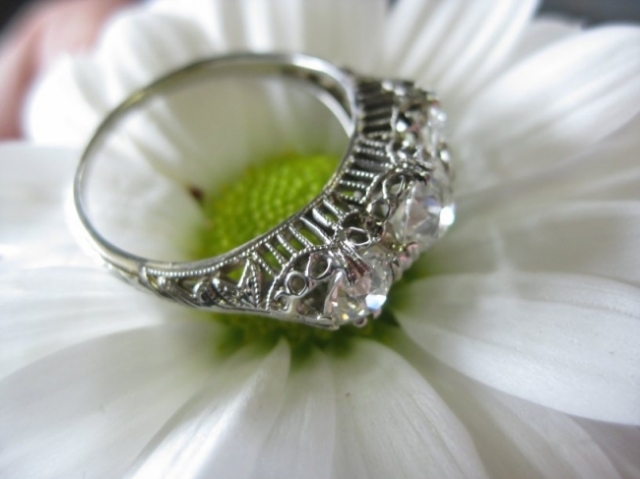 That profile is divine
When Mrs.H. first ordered this ring, she thought she might re-set the diamonds, but this is too pretty to dismantle! She wasn't sure she would like the setting, but it won her over; we can see why!
The Stats:
Center Stone: about 1 ctw
Side Stones: about .5 ctw each
18k gold
Want to see the entire post with more pics? Follow this link!
On Throwback Thursdays, we take the opportunity to re-appreciate beautiful pieces that have been shared over the years!
Thank you so much for sharing your jewelry experiences with us. Keep revisiting PriceScope's past with us each Thursday!
#TBT
Antique diamond cuts remain classicly beautiful. Read "The Modern Quest for Old Cut Diamonds" here.
Come show off YOUR fantastic bling with fellow jewelry lovers and trade professionals in the Show Me the Bling Community, here.