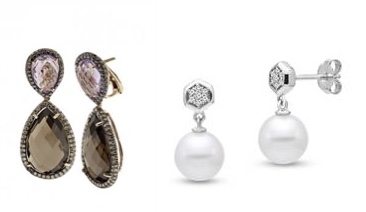 Look We Love: HRH Catherine, Duchess of Cambridge
HRH Catherine, Duchess of Cambridge has taken the world by storm. Although she has never vanished from the spotlight, the world has had their eyes turned toward her and her family this week as she, HRH William, Duke of Cambridge and their children have been going on a whirlwind tour of Europe. As a result, her style is back in full view of everyone and her fashion choices are selling out everywhere.,/
Since she's our newest fashion icon, it is easy to presume that one has to be a princess to follow her style, but guess what, anyone can follow her style if they know just where to look. We've pored over some of her past and current accessories and realized that you can steal her style for a fraction of the cost.
Seeing Red
She recently captivated everyone when she stepped outside wearing a red Alexander McQueen maxi dress during her recent visit to Berlin. It was a huge departure from her typical style and she kept the new look going by topping it off with a pair of red drop earrings.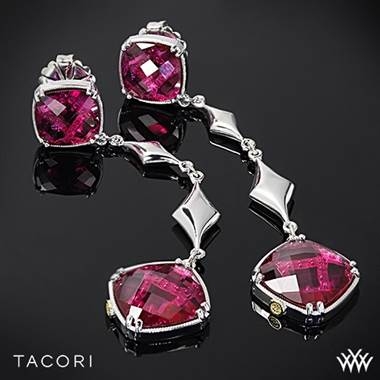 Follow her style: Ruby red quartz earrings set in sterling silver with 18K yellow gold accents

at Whiteflash
That Engagement Ring
The Duke of Cambridge may not wear a wedding band, but the Duchess of Cambridge is never caught dead without hers. She is today's royal style icon but she borrowed her look from the original royal fashion icon, Princess Diana. The Duke of Cambridge did something right when he opened up the archives and proposed with his mother's former engagement ring.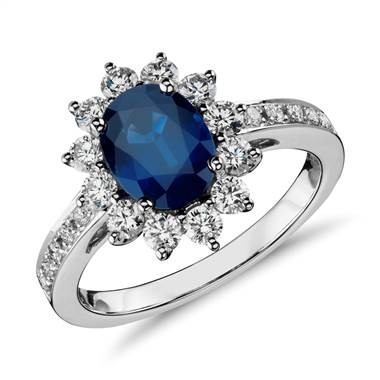 Follow her style: Oval sapphire and diamond ring in 18K white gold

at Blue Nile
Ladies Love Pearls
No royal worth her weight would be caught dead without a pair of pearls. It's easy to say that all royal women have pearls because it is part and parcel of the royal wardrobe, but we've examined numerous photos of the Duchess wearing the same set of pearls through various seasons and engagements. Now, what's your excuse for keeping your pearls tucked away and out of sight?
Follow her style: Freshwater pearl and diamond drop earrings in 14K white gold

at Ritani
Delicate Drop Earrings
Drop earrings are a definite favorite in her jewelry wardrobe. When she wants a little extra oomph, she throws on a pair of drop earrings and a smile and conquerors the day. Now, don't we all need a little more va-va-voom in our lives?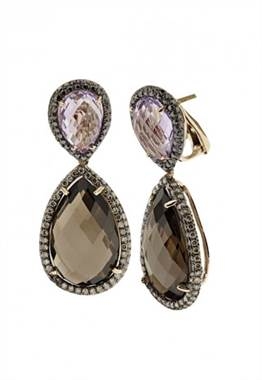 Follow her style: Rose gold amethyst, smokey quartz and diamond earrings set in 14K rose gold

at EFFY
The Middleton effect is real, but what is fascinating about HRH Catherine, Duchess of Cambridge's style is that it is evolving. However, she stays true to the accessories which work for her. They're sure to anchor your style just as well as they anchor hers.

By PS Staff