By
Erika Winters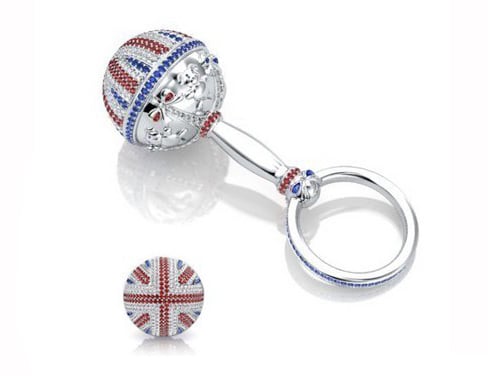 CAD rendering of Natural Sapphire Company's baby rattle for Princess Charlotte
On Saturday May 2, the world watched when royal couple William and Catherine emerged from London's St. Mary's hospital with their new baby girl, Princess Charlotte. And now people all over the world are sending gifts to the newborn, who is fourth in line to the British throne. The Natural Sapphire Company plans to join in the royal gifting with a baby rattle valued at $45,000.
The sapphire retailer, which credits its exponential growth to the royal couple's 2010 engagement with the late Diana's iconic sapphire ring, is in the process of creating the $45,000 rattle. The company has released CAD imagery of the rattle, which will be made in 18k white gold with sapphires, rubies, and diamonds to form a Union Jack on top of the rattle.
The company's representative told us that they are currently sourcing the best gemstones for the project. After all of the gemstones have been acquired, the rattle should take several weeks to produce. Prior to sending the rattle to England, the company will be documenting its creation on the Natural Sapphire Company blog.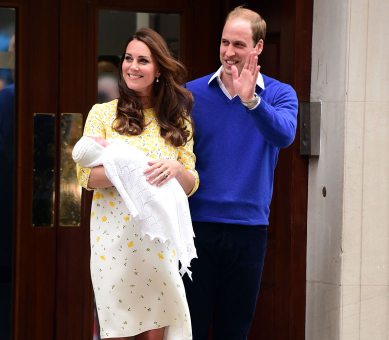 Related: