June's Birthstones
If you were born in June consider yourself lucky. For you are one of only two months that has more than one official birthstone. In fact, June babies get not one, not two, but THREE birthstones! You read that right, babies born in June are able to choose between pearl, alexandrite and moonstone. This blog will focus on the two most popular June birthstones – pearl and moonstone – but if you love these birthstones, we know you'll love them all.
Moonstones
The moonstone was named by Pliny because he thought that the stone appeared to change according to the phases of the moon. That is a fitting description for a cloudy stone which exhibits multiple hues when one looks at it. However, the most prized moonstones are the ones with a blue sparkle, yet if you want to own these moonstones it will cost you a pretty penny.
True blue moonstones hail from Sri Lanka and have been over-mined to the point of finding one in the wild, much less at a reasonable price is nearly impossible. That doesn't mean that your hopes of owning a moonstone are dashed. Look for moonstones in brown, orange or green; they're more affordable and plentiful than blue moonstones.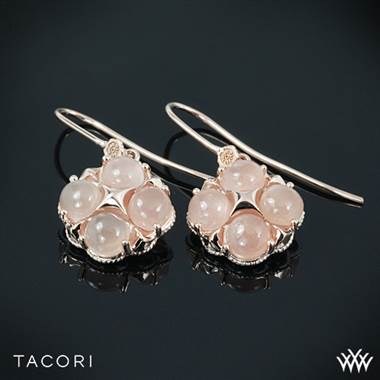 Moon rose quad dangle earrings set in 18K rose gold

at Whiteflash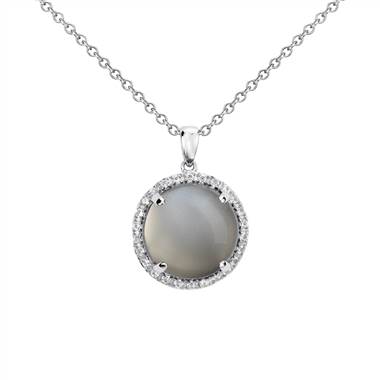 Gray moonstone round pendant in sterling silver

at Blue Nile
Pearls
Pearls have been popular for centuries and that popularity isn't going anywhere any time soon. They're created by one of two groups of clams and the real pearls are highly prized on the market. This is because most of today's pearls are cultured and not found in the wild. So, if you can find a pearl which was found in the wild, you're going to have to pay quite a bit of money to own it. That doesn't mean that cultured pearls are lesser pearls, but like the moonstone, they are more plentiful which reduces the price. Be careful however, pearls are extremely soft and you will damage your pearls if you have them around anything acidic, especially vinegar. Otherwise, enjoy your pearls and wear them with pride!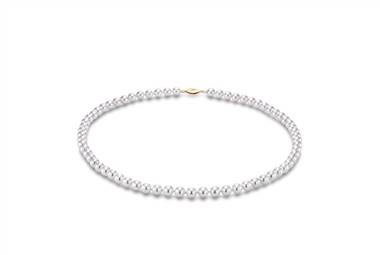 Akoya cultured pearl necklace in 18K yellow gold

at Ritani
South Sea cultured circle pearl and genuine amethyst pendant set in 14K yellow gold

at B2C Jewels
Aren't these some amazing jewels? They look fabulous, so it is no wonder babies born in the other 11 months clamor to have June's birthstones in their jewelry boxes. They last the test of time and look great on many generations of family members. Now that's something we can definitely get behind!

By PS Staff