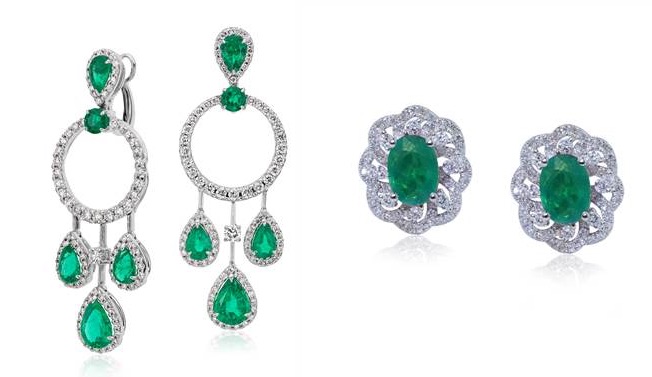 May Birthstone: Emerald
April showers bring May flowers and also usher in a new birthstone. We like to imagine that May's lush greenery was the inspiration behind selecting the emerald for this month's birthstone.
It's no secret that we have an affinity for this gemstone. We think May babies are some of the luckiest people out there because of this very birthstone.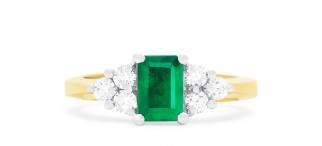 Brasilica 14K two-tone emerald and diamond ring

at EFFY
Emeralds were historically thought to have special powers. In antiquity emeralds were thought to be able to manage epilepsy, stomach ailments and of course, its tranquil green color was responsible for bringing peace to its wearer.
However, even though emeralds may not hold any special powers, they still manage to transfix us with their beauty. Emeralds are one of the most prized gemstones throughout the world.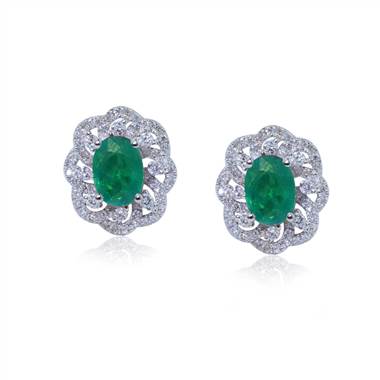 Floral design emerald and diamond earring set in 18K white gold

at I.D.Jewelry
Fortunately, for May babies – or those who just love emeralds – they can find the gemstone throughout the world. However, the highest-quality and most-prized gemstones hail from Colombia.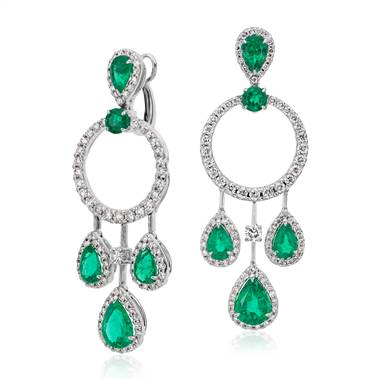 Pear cut emerald and diamond earrings drop earrings in 18K white gold

at Blue Nile
If you want high-quality emeralds, look for stones which have a naturally vibrant green color. If you're a true emerald connoisseur and you have deep pockets, then you will want to search for emeralds which have a vibrant blue-green color; the rarest emerald color of them all.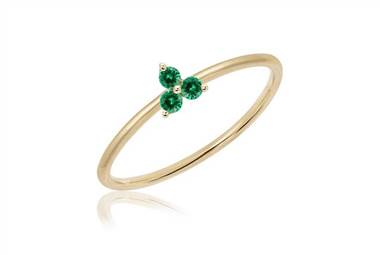 EF collection mini emerald trio stack ring in 14K yellow gold

at Ritani
As you can imagine, naturally vibrant, green colors in an emerald are going to be costly, but that doesn't mean that you have to go broke to own this stone.
Treated emeralds are just as entrancing as the naturally vibrant emeralds and for a fraction of the price. Thus, you can find emeralds at any price point; you don't even need to look far to find them!
May, babies, this is your time! You get to call one of the most prized gemstones on the planet yours and look great wearing it. We're definitely green with envy that the emerald gemstone is all yours, but please don't get upset if you see us trying it on from time to time!

By PS Staff