PS Welcome - YouTube
All about PriceScope
Fri, 15 May 2015
Jewel(s) of the Week - Stunning Stack! Tiffany T and Cartier Love Bracelets
H1:
Jewel(s) of the Week - Stunning Stack! Tiffany T and Cartier Love Bracelets
By
Erika Winters
Fabulous Jewelry Shared by Pricescope Members
This week's featured jewels celebrate a PS member's upcoming 10th anniversary! Thanks everyone for sharing your gorgeous jewelry in the Show Me the Bling forum!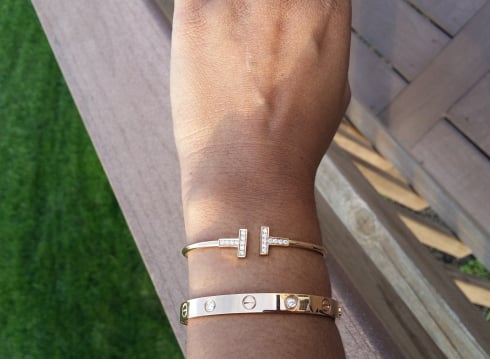 We love pinkprashu's new bracelets (and ring!) together, and what a lovely way to commemorate a 10th anniversary! Both the Tiffany T and Cartier Love bracelets are in 18k rose gold with diamonds. There's also an additional rose gold Tiffany T ring that completes the set! Visit pinkprashu's forum thread for more images and details: 'LOVE' my T'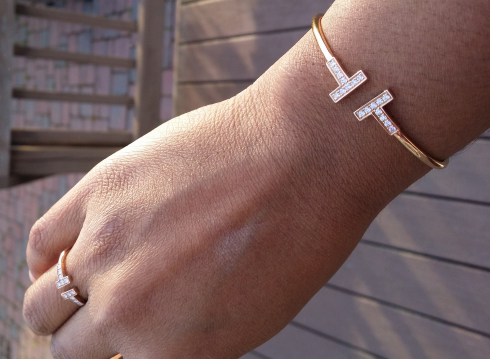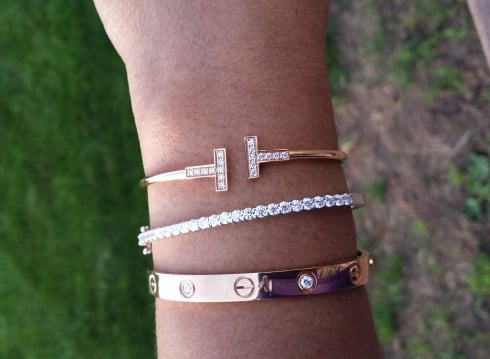 Thanks for sharing, pinkprashu!