By Erika W.
Fabulous Jewelry Shared by Pricescope Members
An old European cut hold-out, a classic round brilliant, and a friend's ring in tow…diamond splendor posted by Mara. Thanks everyone for sharing your gorgeous jewelry in the Show Me the Bling forum!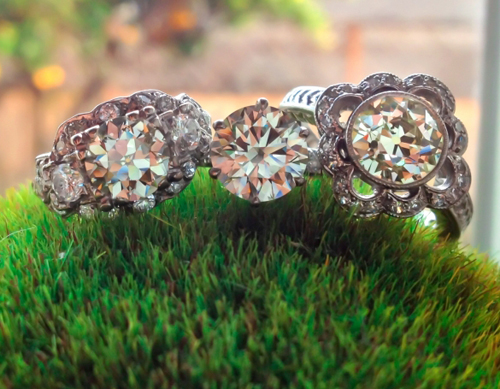 You don't get to 30K+ posts on Pricescope without picking up a few jewels along the way…so thanks Mara, for sharing these new pictures–which include aljdewey's lovely ring. (on the right)
From left to right: Vintage diamond ring, circa 1930s, with a 1.5ct old European cut diamond center – 2.32ct ideal cut diamond ring – 2ct old European cut diamond in vintage-style ring
Visit Mara's thread for more gorgeous pictures and details: I've been holding out… my vintage 2.30ctw OEC Ring!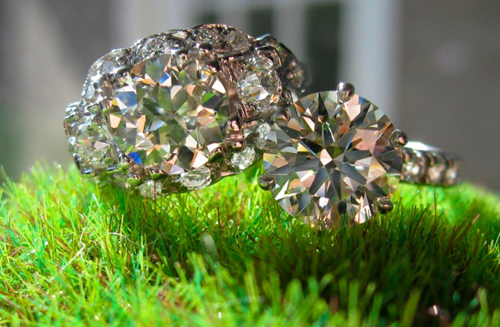 We'll take one of each…thanks for sharing Mara!
Related topics:
OEC, Transitional, and OMC Comparison