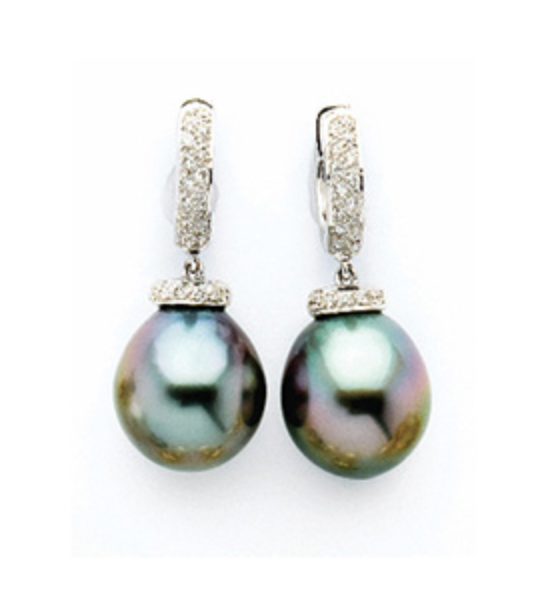 Do you remember some time in the past when the news stations decided to report on the utter calamity which befell Kim Kardashian on her vacation to Bora Bora? It was there in one of the most amazing locales in the world, that Miss Kardashian decided to take a dip in the ocean wearing a pair of $75,000 earrings. Can you see where this is going? She subsequently ended up losing those earrings in the vastness of the ocean and ended up having a meltdown as only Kim Kardashian can do. However, believe it or not, you can learn from her. If anything her loss taught us all is that we should always insure our jewelry.
Of course we have no intentions of having them lost, stolen or damaged beyond repair, but things happen and it is up to you to make sure that you will have the means to replace those prized pieces.
Step 1: Know Your Homeowner's or Renter's Policy
If you already have a homeowner's policy or renter's policy you may already be insured up to a certain dollar amount for your jewelry. Yet, this dollar amount rarely covers the cost of the average American engagement ring ($5,000) which means that you will more than likely need to have additional insurance for your engagement ring and other sentimental pieces. However, before you can receive a policy, you must have a jewelry appraisal.
Step 2: The Appraisal
I think it's safe to assume that Pricescope's visitors have some serious jewelry in their homes. Yet, a safe isn't the best insurance against theft or damage. Insurance is, but before you can have an insurance policy, you must go through an appraisal. An appraisal will include the jewelry's weight, appearance, photo, value and a few other details which your insurance company will use to prepare your insurance policy. Don't worry if you can't find the appraiser you want, we have you covered!
Step 3: Gather Documents
Depending on the type of jewelry you will be insuring and the amount, you may be required to provide a receipt, the appraisal and gemstone certificates. Once the insurance company receives your documents, they will create a few policies to fit your needs.
Please be aware that not all policies will be the right one for you. Ask detailed questions to know the ins and outs of purchasing the best insurance policy. Or, you can come visit us at Pricescope to ask our helpful community and get answers about selecting the best insurance policy for you. You don't want to repeat Kim Kardashian's mistake and lose an important piece of jewelry with no hope of replacing it. So get those receipts together, dust off your homeowner's or renter's policy and prepare to have your jewelry appraised so you can find a policy which works for you!
*Going to Bora Bora soon? Then be sure to check out 6 Safe Guarding Rules for Traveling with Jewelry and don't forget to have a great time!