By Erika W.
Channeling the Black Swan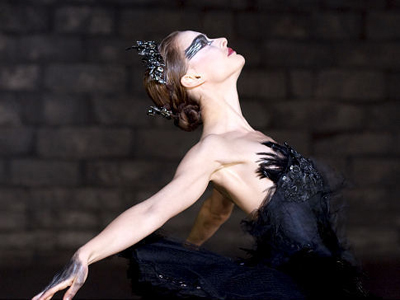 Black Swan inspired pieces by Anita Ko and Wendy Brandes are captivating the collective jewelry audience. Graceful curves contrast with stark outstretched wings – duality in design. Black Swan is nominated for five Academy Awards including Best Picture, Best Actress (Natalie Portman) and Best Director (Darren Aronofsky).
From Anita Ko's Good vs. Evil Collection – Diamond Pave Fan Wing Ring and Diamond Pave Wings Necklace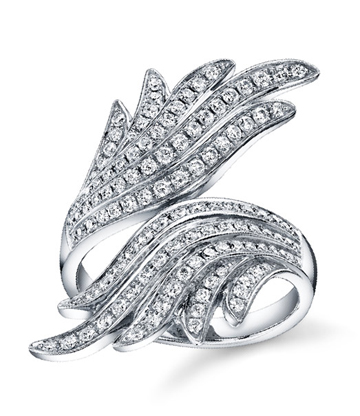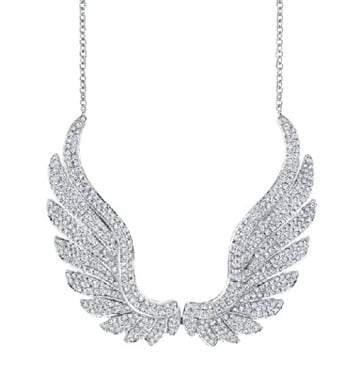 From the Cleves Collection – Cleves Black Swan ring with black diamonds and Cleves swan necklace with onyx and diamond eye.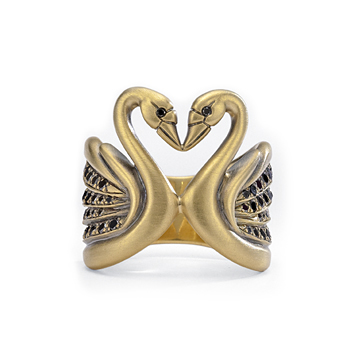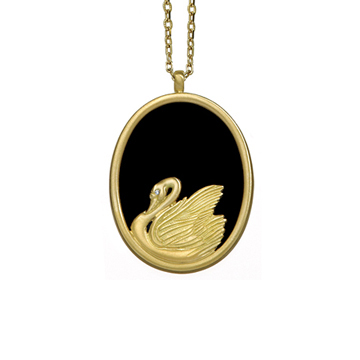 Related Topics:
Jewelry from the Golden Globes!
Celebrity Jewelry at the 2011 SAG Awards
Discuss the film, Black Swan