By Erika W.
Fabulous Jewelry Shared by Pricescope Members
This week's featured jewel is a unique diamond ring posted by kelpie. Thanks everyone for sharing your gorgeous jewelry in the Show Me the Bling forum!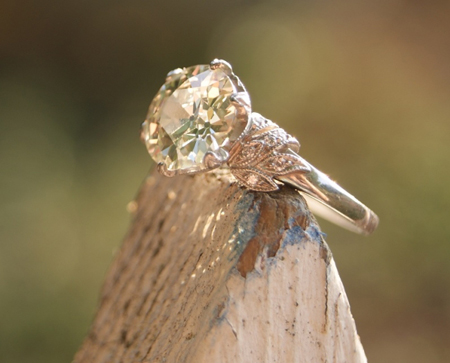 Posted by kelpie

OEC finally set, I have been holding out…

Romance in a ring… Kelpie's engagement ring features a stunning old European cut diamond that went through quite a transformation. Old cut diamonds have survived decades of wear, so it is not uncommon to find them with slight chips or abrasions. Kelpie had her diamond repolished by a skilled cutter who not only fixed minor damage, but crafted the cut for improved brilliance. Visit Single Stone Re-polish Results! for details.
A unique custom platinum setting was created to complement the 2.06 carat diamond. The ring features sculpted leaves, which wrap around the band, while an intricate gallery and engraved prongs add subtle detail.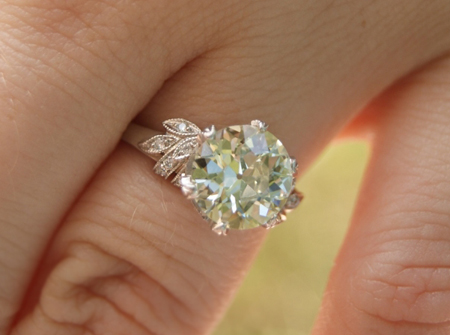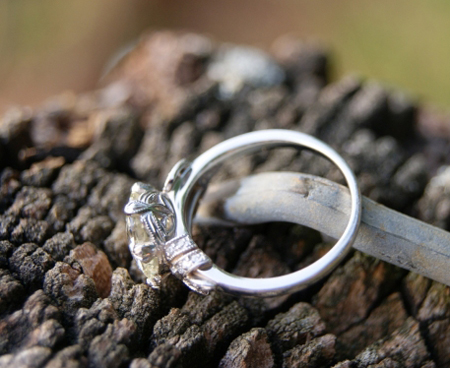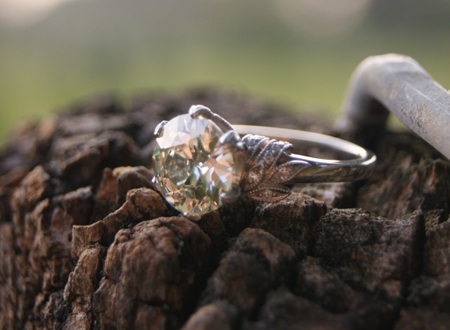 Diamond repolish and ring designed by Single Stone – Thanks for sharing kelpie!
Related Topics:
Old Cut Lovers…please sign in!
LOOKING FOR: RB Antique Ring w/ side leaf detail

Advice on Vintage/Antique Ring Please!

Reset ideas for my 3.5 ct OEC?
Share and discuss vintage style engagement rings on the Forum.