By Erika W.
Fabulous Jewelry Shared by Pricescope Members
This week's featured jewel is an exquisite heirloom marquise cut diamond ring posted by Tacori E-ring. Thanks everyone for sharing your gorgeous jewelry in the Show Me the Bling forum!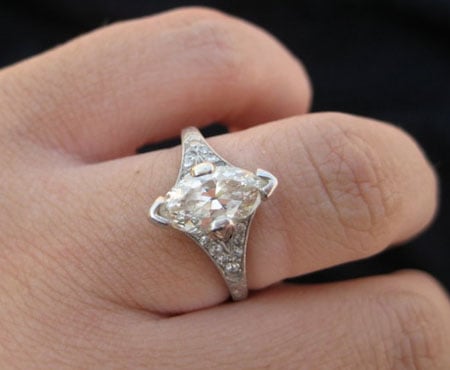 Posted by Tacori E-ring

My great grandmother's e-ring!

One of the most romantic and unique diamond rings posted on Pricescope, Tacori E-ring's great grandmother's ring features a rare 1.25 carat J color VS2 clarity antique marquise cut diamond. (aka "Navette" cut) The marquise is set in a platinum ring with delicate engraving and diamond side stones.
"When my parents got engaged my dad said my mom could choose a honeymoon in Europe or an engagement ring. He could not afford both. My mom picked Europe. Her grandmother was so upset my mom didn't have a proper engagement ring so she gave my mom her own. I credit this ring to my love of antique jewelry." Lovely.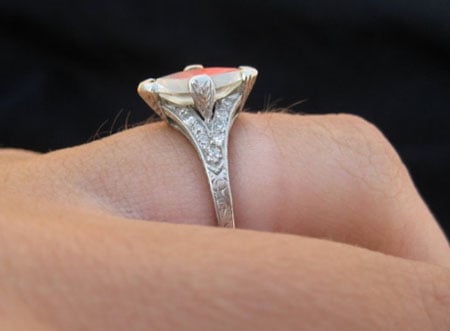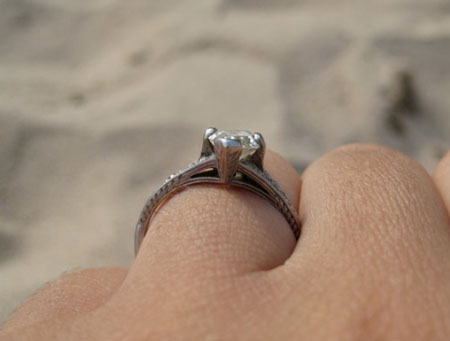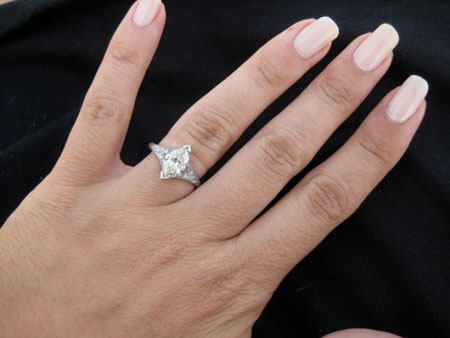 We seldom see antique marquise cut diamonds, so thank you Tacori for sharing this beautiful family heirloom.
Related Topics:

Show me your Marquise Engagement Rings!
Custom designing EW Marquise ring
Share and discuss marquise cuts on the Forum.