By Erika W.
Fabulous Jewelry Shared by Pricescope Members
This week's featured jewel is for our old cut lovers, a lovely vintage diamond ring posted by elliemay. Thanks everyone for sharing your gorgeous jewelry in the Show Me the Bling forum!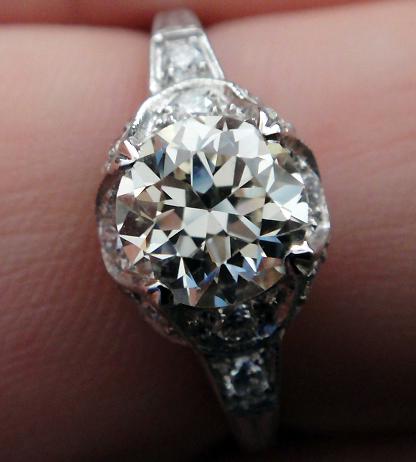 If you've been hanging out on PS for the last year or so, you'll have noticed an upsurge in old cut diamond popularity. These cuts are loved for their chunky facets, lively brilliance and remarkable fire. In terms of patterning, old cuts run the gamut, and elliemay's 1.21ct M VS1 has a lovely balance of symmetry and contrast. Pair the stone with a period-style setting, and you have a look that will last a lifetime.
Visit elliemay's thread for more pictures: My eBay OEC has been set!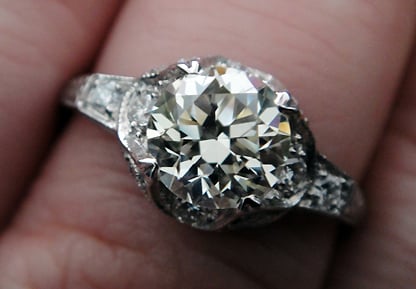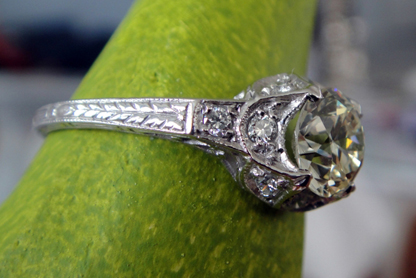 Congratulations on your first diamond, elliemay!
Related topics:
An update on my eBay purchase! (OEC — first diamond ever!)

OEC questions and evaluation help