By Erika W.


Fabulous Jewelry Shared by Pricescope Members
This week's featured jewel is a marquise-cut diamond ring posted by Mrs.H. Thanks everyone for posting your gorgeous jewelry in the Show Me the Bling forum!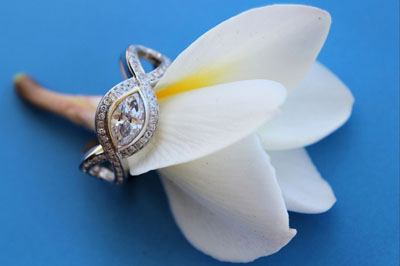 Posted by Mrs.H.

My new E-W marquise diamond ring bezel set
We love a marquise in an east-west setting, and Mrs.H's chic new ring maximizes the cut to advantage. The .90 carat marquise cut diamond spans the finger to give great coverage–a bonus as marquise cuts have great length! The halo and pave twist add style and elegance, a smart new way to wear a marquise.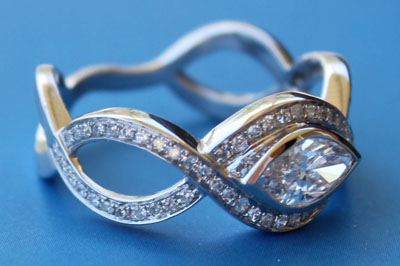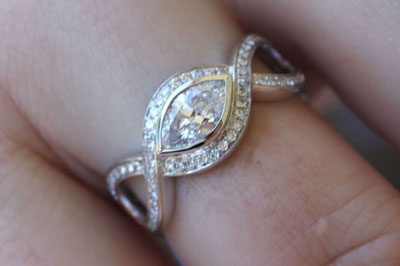 Have a marquise-cut diamond sitting unloved in the jewelry box? We hope this unique new ring inspires you to make use of your precious stones. For information on recycling your diamonds, please visit Recycle your Jewelry! Part One. Thanks Mrs.H!
Related Topics:

Would a bezel set marquise be more modern?