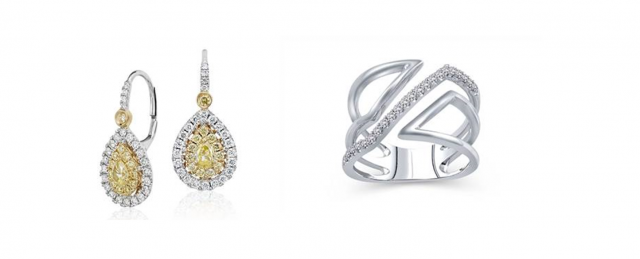 Iconic Bag Pairings
Everyone loves an It bag. They're hot, trendy and will definitely get you noticed. However, It bags are like a comet. They burst onto the scene and burn out just as quickly. That is, unless it moves into iconic status. Iconic bags never die, they're just complemented by different accessories. Here are our pairings with some of the most iconic bags in the world.
Balenciaga Lariat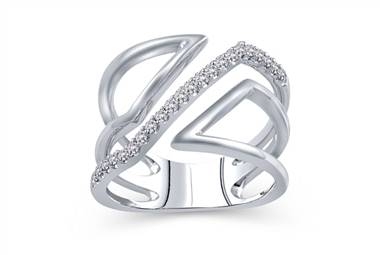 Pair with: Diamond geometric ring set in sterling silver

at Ritani
Fendi Baguette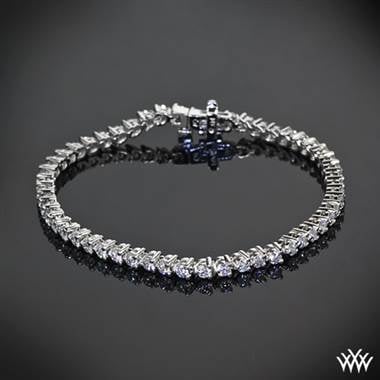 Pair with: Three prong diamond tennis bracelet set in 14K white gold

at Whiteflash
If the Lariat is perfect for pairing with jeans, the Fendi Baguette is a perfect complement to an evening dress. There was even a Sex and the City plotline involving Samantha and a swanky visit to the Playboy Mansion where she brought, you guessed it, her "Fendi" Baguette.
Longchamp Le Pilage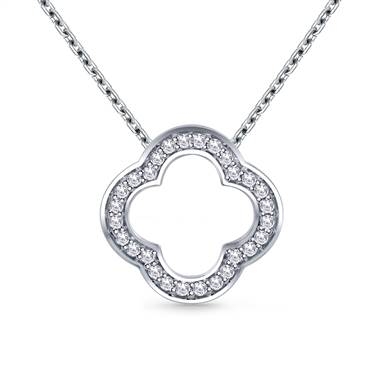 Pair with: Pave set diamond clover pendant set in 14K white gold

at B2C Jewels
The woman who carries the Longchamp Le Pilage bag is a chameleon who is able to go anywhere and thrive. A long favored bag of jet setters because one can fold it under a seat, unfold it and have it look as good as new upon arriving at the destination.
Hermes Kelly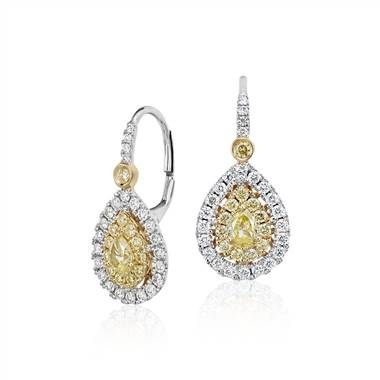 Pair with: Pear-shaped yellow diamond double halo drop earrings set in 18K white and yellow gold

at Blue Nile
The Hermes Kelly bag got its name from Princess Grace of Monaco because she selected the bag to shield her burgeoning pregnant belly from the press' prying eyes. Thus, an icon was born and the bag became known as the Kelly Bag henceforth. Today, it is one of the most prized bags in the world with prices soaring to $100,000+ for the rarest of the Kelly bags.
Timeless bags paired with contemporary pieces offer fresh twists on classic looks. For, an iconic bag is no good just sitting in your closet. They should get out and be shown love and then when you pass them down, will you be able to truly appreciate an icon.
Source: Stylist UK

By PS Staff