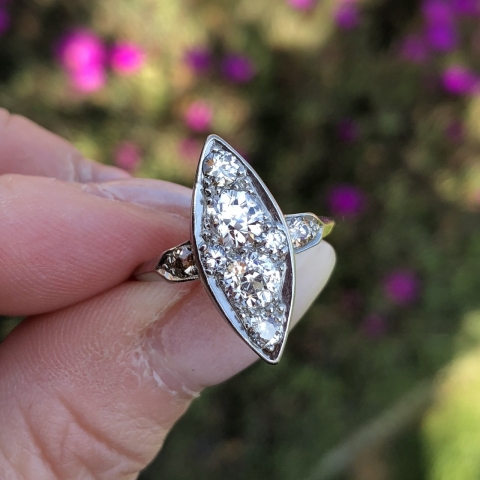 Glum To Glam: Stonewell's Navette Adventure
Stonewell shared this incredible Navette Ring on the Show Me The Bling Community at PriceScope.com. Wow! This gorgeous ring was a grimy gunky mess when stonewell happened upon it on ebay, but she saw the potential and snatched it up. A little TLC and it's a stunning ring that sparkles like mad.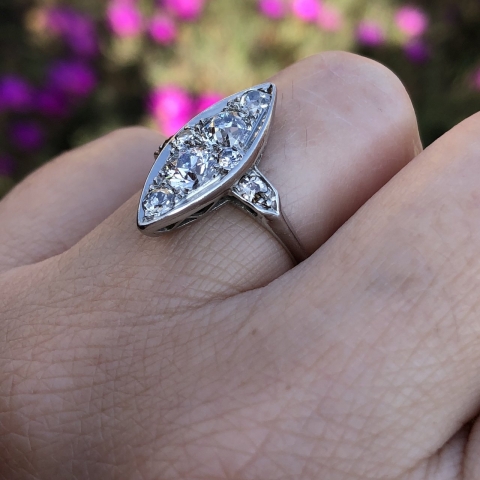 beauty in the details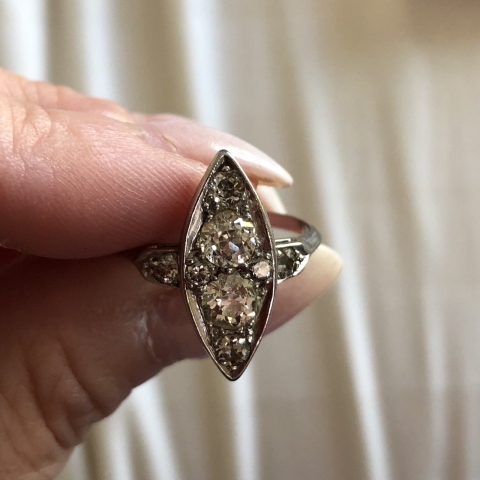 Before
The ring comes in at 1.50 ctw. The two central OECs were listed as an estimated .50ct each. The color range of the stones were estimated high too, ranging from G/H/I. This was a fantastic find, big applause to Stonewell, well done!
Go see the post with heaps more pics! Follow me to the bling!
The Jewel of the Week is our chance to feature and appreciate a recently posted piece from the Show Me the Bling Community!
Thank you so much for sharing your jewelry experiences with us. We look forward to seeing more!
#JOTW
Do you know your basic engagement ring anatomy? Learn more about engagement rings, here.
Come show off YOUR fantastic bling with fellow jewelry lovers and trade professionals in the Show Me the Bling Community, here.