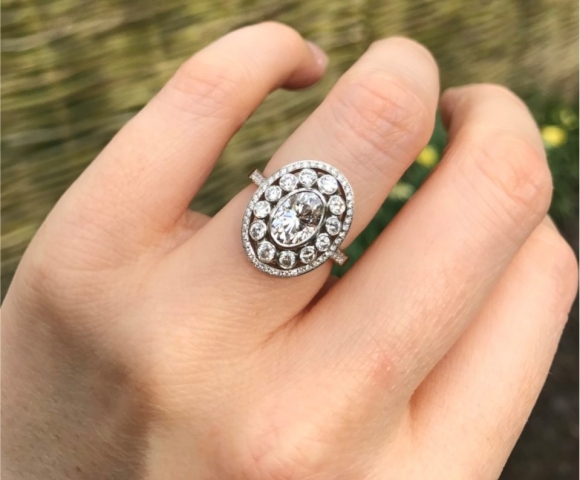 OO La La! Meely's Outstanding Engagement Ring
Meely shared this amazing Engagement Ring on the Show Me The Bling Community at PriceScope.com. Wow, this is such a unique look and this ring is a fabulous way to mark a forever moment, customization just adds a personal touch to an already wonderful experience.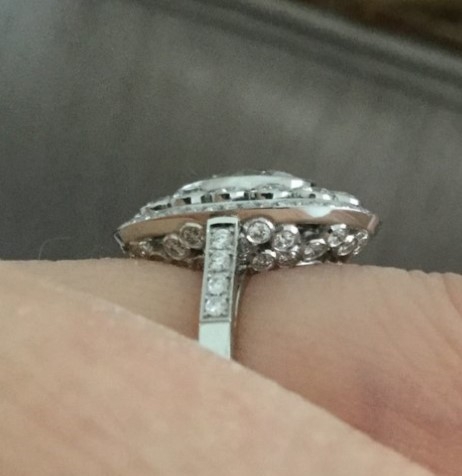 Even the under carriage sparkles
The PriceScope community played a part in the creation of this dazzler, and Meely was not led astray! This Opulence Oval is from August Vintage and the incredible custom mount is by David Klass. This is stunning work, and while I know that the engagement itself was a few years ago, I absolutely congratulate Meely. Thank you for letting us be a part of your jewelry journey :).
The Stats:
Center Stone:
Opulence Opal Cut Diamond
1.29 ct
Color: G
Clarity: VS2
You can visit one of the threads during the ring's creation, see the amazing CADS here
Go see the post with more pics! Follow me to the bling!
The Jewel of the Week is our chance to feature and appreciate a recently posted piece from the Show Me the Bling Community!
Thank you so much for sharing your jewelry experiences with us. We look forward to seeing more!
#JOTW
Do you know your basic engagement ring anatomy? Learn more about more traditional engagement rings, here.
Come show off YOUR fantastic bling with fellow jewelry lovers and trade professionals in the Show Me the Bling Community, here.