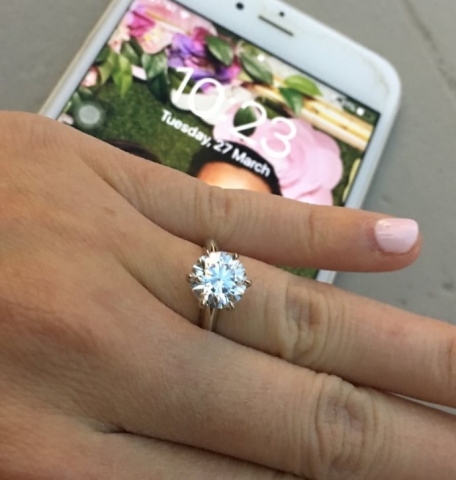 A High Performance Engagement
Kevsta shared this incredible Engagement Ring and Story on the Show Me The Bling Community at PriceScope.com. Well this is marvelous from top to bottom! Kevsta found PriceScope while planning his ring shopping for this proposal and learned quickly that this was the place for him to learn all that he needed to know. He was able to shop confidently, and was an informed and prepared buyer!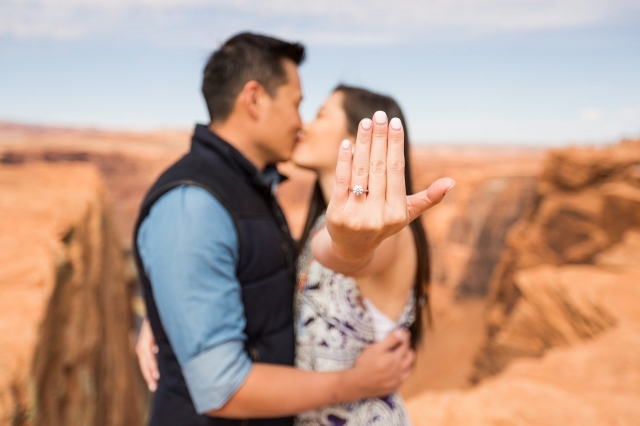 A rocky terrain sets the stage for this stunning rock!
Journeying from Australia to Arizona, US, Kevsta popped the question in an area that really took advantage of the photographer that he had hired to take stealthy pictures of the event. He got the ring from High Performance Diamonds delivered to the hotel, He even packed a dress in case his intended wanted to change from hiking wear for snaps! That is some serious consideration, and wow factor! You really worked for that YES, and we are so stoked that you got it! CONGRATULATIONS!!!
The Stats:
2.18 ctw
Color: G
Clarity: VS2
Crafted By Infinity Diamond by HPD
Go see the post with more pics! Follow me to the bling!
The Jewel of the Week is our chance to feature and appreciate a recently posted piece from the Show Me the Bling Community!
Thank you so much for sharing your jewelry experiences with us. We look forward to seeing more!
#JOTW
Do you know your basic engagement ring anatomy? Learn more about engagement rings, here.
Come show off YOUR fantastic bling with fellow jewelry lovers and trade professionals in the Show Me the Bling Community, here.