By PS Staff
The ESPY (Excellence in Sports Performance Yearly) Awards honoring top athletes were held at the Microsoft Theater in Los Angeles on July 13. As you may imagine, top athletes with bodies most of us would kill for permits endless opportunities for us to view what happens when eye candy meets high fashion. During our ESPY coverage, we noticed that there were three main trends on the red carpet which stood out amongst all of the fashion. Keep reading and let us know in the forums if you plan on wearing any of these trends.
Men Gravitating Towards Color
Red carpets used to be seen as the exclusive domain of women. It was about what the women wore, how they accessorized it and who wore what; yet not today's men. The men who stepped on the red carpet took it as their chance to shine. The best way they accomplished this was by incorporating bold colors into their look. Although various shades of blue were the clear winner, there were also a few smatterings of burgundy and even a floral blazer managed to find its way down the carpet. Either way, these male athletes were not going to be outshone by their female counterparts.
Pair with . . .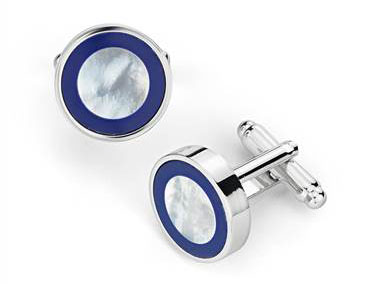 Mother of Pearl and Lapis Rim Cufflinks at Blue Nile
Lace is Back
Lace is still coming on strong and it's not just for brides anymore. We remember when a few years ago, only the most traditional brides would wear a lace dress. Then designers got the memo and began updating the way they work with lace. Voila, the look jumped into the mainstream and today red carpets everywhere are being blessed with gorgeous lace dresses. As you can imagine, these dresses were seen all over the red carpet and it made us want to go out wearing our finest lace dress.
Pair with . . .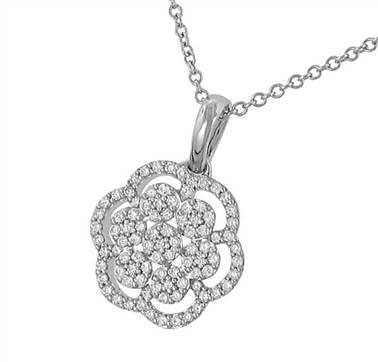 Pave Diamond Flower Pendant

at Solomon Brothers
Peek-a-boo It's See Through
Oh yes, the cutout is still reigning supreme. However dear readers, we are living in a time where we are fortunate enough to be past the cheesy cutout look and in the era of the elegant peek-a-boo style. This look is hot…Hot…HOT and the boldest and most self-assured women dared to wear this look. Regardless, we were thrilled to see the styles they chose to wear on the red carpet.
Pair with . . .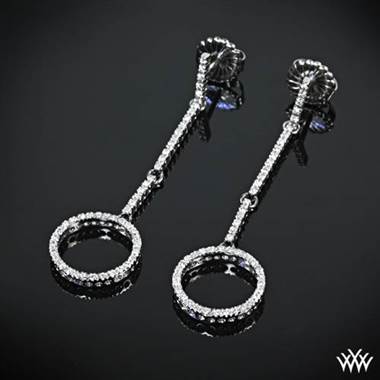 Diamond Dangle Earrings

at Whiteflash
All of these trends we saw are also exactly what we want to see more of on the red carpet, a fashion evolution exhibition. Men wearing color, lace getting a modern upgrade and the peek-a-boo look find its stride. Ah, it's such a great time to be a red carpet watcher!
Visit our "Resources >> Jewelry Search" to browse for your favorite fashion jewelry.