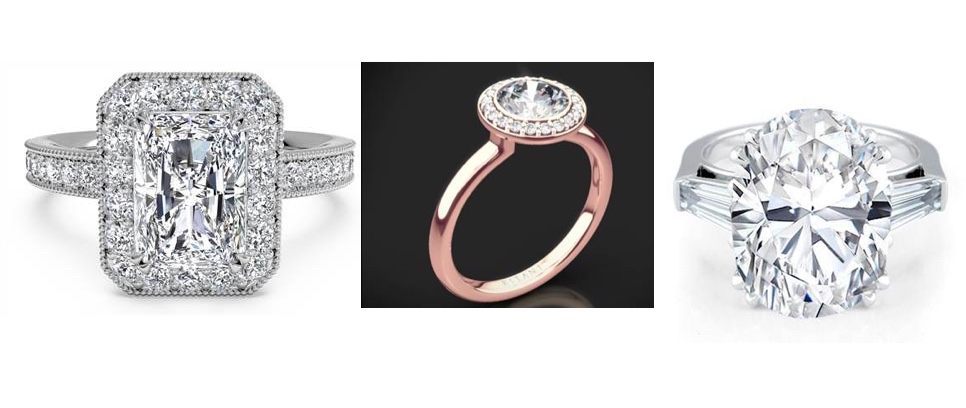 Engagement Ring Inspiration from the Movies
Movies are a large part of our society. We glean fashion, romance and even interior design tips from them. We are allowed a chance to see some captivating looks on the big screen and be transported to another time.
This year was a big one for movies. They pushed and inspired us to new heights. The images were beamed worldwide and we fell in love with the movies all over again. So it made us think; you should be able to select an engagement ring according to your loved one's favorite movie, right?
Precisely and as a result, we've decided to get a bit of help from some of this year's Academy Award nominees to help you find some engagement ring inspiration.
*No Spoilers*
Favorite Movie Lion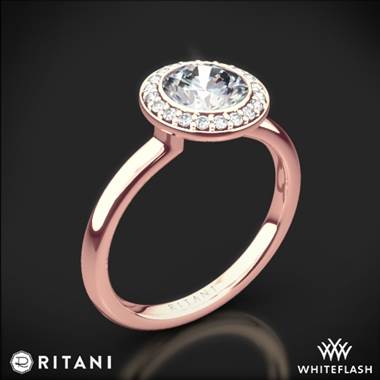 MixedRose gold bezel set halo diamond solitaire engagement ring setting

at Whiteflash
Lion shows the power of love. The power it has to transcend time, create new familial bonds and how love is a gift. It is a love story in its purest form. If this sounds like your relationship, then consider yourself lucky. You found what you needed after all. Go for a round diamond to signify that your love has no beginning and no end. With a halo setting to represent all of your family and friends who are there protecting and upholding your commitment and love to one another.
Best Picture Nominee: Hidden Figures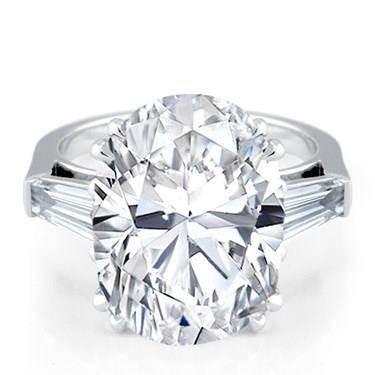 Tapered baguette and three stone setting

at Adiamor
Hidden Figures took the nation by storm, and with good reason. It is the incredible tale of the African-American women who helped the United States win the space race. Those women – one of which, Katherine (Goble) Johnson is still alive today – exhibited determination, smarts and a will do attitude. Katherine Goble, Dorothy Vaughan and Mary Jackson helped us reach the stars and when your loved one is your sun, moon and stars, you should give her a ring which represents all three.
Best Picture Nominee: La La Land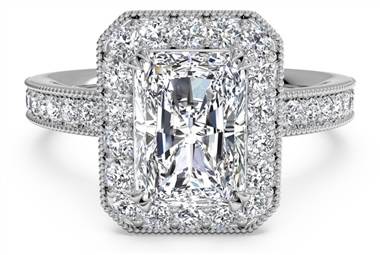 Vintage diamond engagement ring with surprise diamonds

at Ritani
The sweeping visuals, the fantasy, the music…La La Land is a modern-day, romantic masterpiece. The music is an integral part, and dare we say, a third main character. Sebastian Wilder's love with jazz in it's purest form lets us know he would be right at home in the pinnacle of the Jazz Age. The prevailing jewelry looks during that time was art deco and combine that with the resurgence of vintage Art Deco pieces now and your love is in for a stunning engagement ring. Your love deserves a ring which highlights her passion for romance and dreams. Make hers come true with the right ring.
These movies have already had one of the biggest years yet and we think it is high time you gave your loved one her biggest year as well. Use her favorite movie inspiration as the launch pad for finding her engagement ring. After all, love, determination and smarts aren't just relegated to Hollywood fantasy.