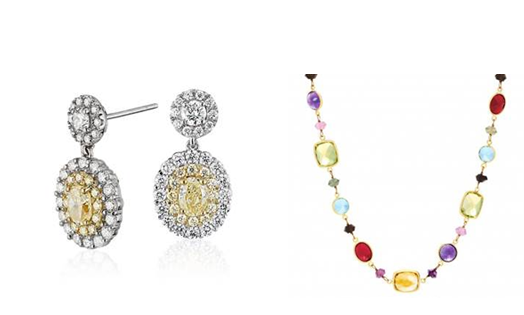 Let's Play with Color
As our children are now well settled into the school year, they are surely bringing home art projects. But we're thinking, why should our kids have all of the fun? Shouldn't we get a chance to play with color while our little ones are playing with their crayons?
Why of course! Colorful gemstones should be enjoyed and displayed and we've selected a few colorful show-stopping gems to rival any kindergartner's coloring book.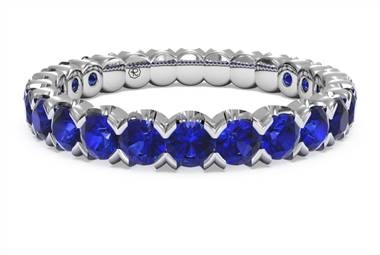 Classic blue sapphire stackable ring set in palladium

at Ritani
The deep hues of these sapphires are extraordinarily vibrant which is exactly why we love it so much. Now, it could be because blue denotes intelligence, freedom and loyalty, but we just see beautiful sapphires waiting to be placed in someone's jewelry box.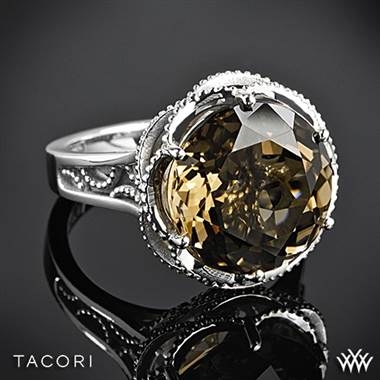 Tacori truffle smokey quartz ring set in sterling silver with 18K yellow gold accents

at Whiteflash
Statement rings are still turning heads which is why this beautiful smoky quartz is a great investment. This ring is a definite attention-getter; you won't find many of this quality and style on the market, and that's just how we like it.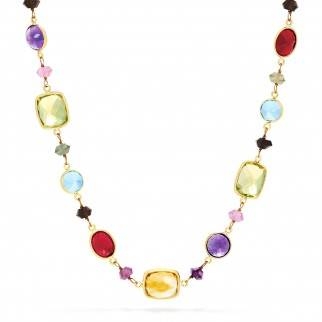 Mosiac multi gemstone necklace in 14K yellow gold

at EFFY
We said we were going to rival a kindergartner's coloring book and here's the reason why. The mixture of the larger gemstones interspersed with smaller gemstones lends the necklace an elegant and tasteful option to wear with jeans or an evening gown. Perfect for when you need to put a kaleidoscope to shame.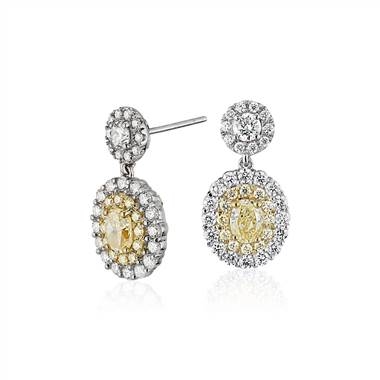 Fancy yellow diamond halo drop earrings in 18K white and yellow gold

at Blue Nile
When you need to bring the color and the drama, the buck stops here. These yellow diamond earrings are worth every penny. The double halo amplifies the center stone making it shine brighter and richer. Exactly what you want in a sunny pair of earrings.
Why are children allowed to experience the world in technicolor? Us adults earned our right to play and experiment with color and boy look at what we get to play with as a result. We'll never look at kindergartners the same again.

By PS Staff