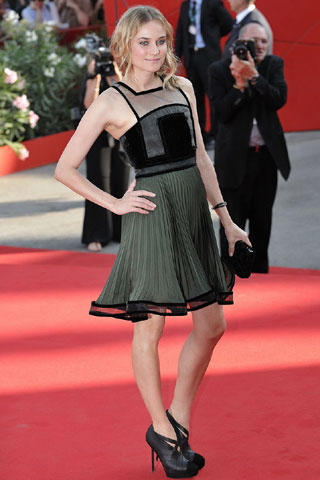 Diane Kruger has been at the top of A-List guest lists for years. Until recently she was known as the über-stylish other half of Joshua Jackson, but you more than likely fell in love after seeing her performances in Troy & Inglourious Basterds. Yet Hollywood is fickle and she would not be constantly walking down red carpets if she didn't set them alight with her style and beauty. She is constantly on every stylists' dream client list because she has a reputation for taking fashion risks as well as toeing the line splendidly with her sartorial choices and making both look splendid.
Simon G Cascade Design Diamond Earrings at Solomon Brothers
She has an enviable closet and designers like Karl Lagerfeld, Donatella Versace and Maria Grazia Chiuri clamor over themselves to seat her and dress her for the most important events. You may be thinking that it is easy to look stunning on the red carpet, but those events do not solidify anyone in the hallways of the most fashionable. Oh no, you must always look amazing whether you are on the red carpet or on the sidewalk and she has mastered the street style looks many people try to emulate.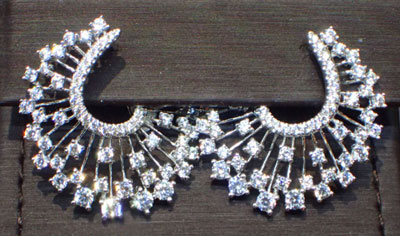 14K White Gold Diamond Drop Earrings at Gabriel & Co. (credit: taken at JCK 2016 by Linh Pilipchak)
Sadly, few of us out here have her pockets or fashion sense; she is famously known for not having a stylist. Yet we can steal her jewelry style for less. So, let's jump right in and get Diane Kruger's style for less.
Earrings and Minimalism Reign Supreme
In her down time, she is seen wearing VERY little jewelry, but loves her sunglasses and tends to wear earrings more than any other piece of jewelry. She has been experimenting with cropped tops and it is best if you don't pile on the jewelry to detract from the look or else you run the risk of venturing into costume territory (stylish sin #1). She manages to pull everything off because she finds the perfect balance between her clothes and jewelry. One notable fact about Ms. Kruger, she loves gold. If you ever find yourself struggling to figure out what type of jewelry you should wear according to her style, opt for minimalistic yellow or rose gold. You have no choice but to be stylish when Diane Kruger is your fashion icon! Now go forth and find the most delicate pieces to add to your collection, minimalism is seeing resurgence and Ms. Kruger is leading the way.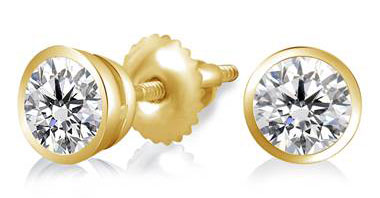 Bezel Set Solitaire Diamond Earrings at B2C Jewels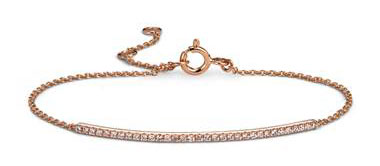 Delicate Diamond Bar Bracelet in 14k Rose Gold (1/5 ct. tw.) at Blue Nile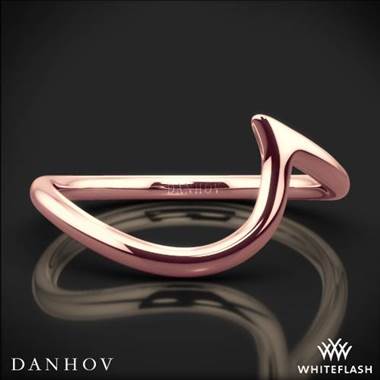 18k Rose Gold Danhov AB100 Abbraccio Classic Wedding Ring at Whiteflash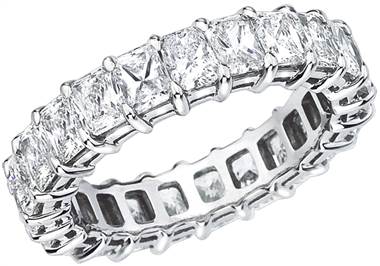 Princess Cut Diamond Eternity Band at I.D. Jewelry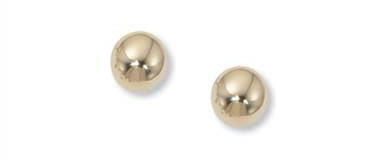 Delicate Gold Ball Stud Earrings – in 14kt Yellow Gold at Ritani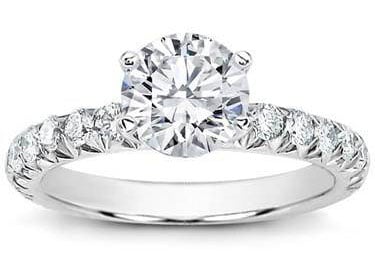 French Cut Diamond Engagement Setting at Adiamor
Visit our Jewelry Search to browse for YOUR favorite jewelry.
By PS Staff