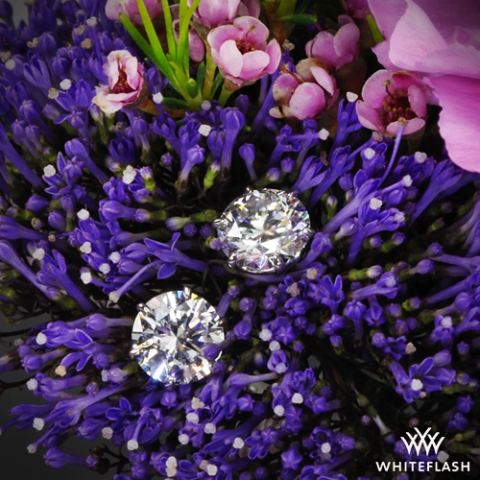 LLJsmom's stunning 2.3ct studs
In deciding on this new setting for her diamond earrings, LLJsMom turned to her friends on the PriceScope forums and ended up choosing Whiteflash for the execution.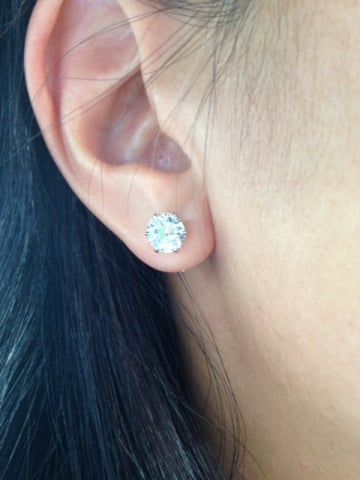 LLJsmom's stunning 2.3ct studs ear shot
The match was so well done that she had to use a loupe to look for the inscription in the original stone to differentiate between the diamonds. The ear coverage is outstanding; it looks like the exact perfect size for her ears to me! What a fabulous choice these were, Brava LLJsMom!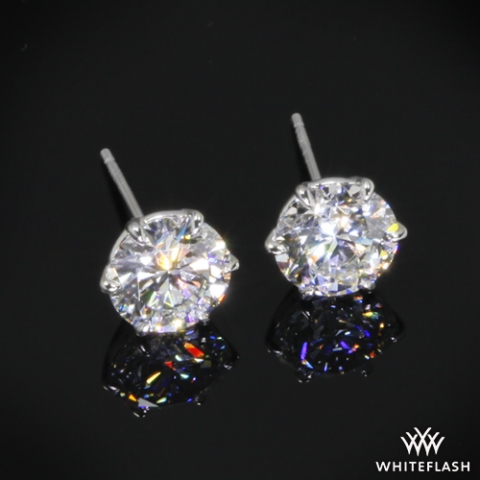 LLJsmom's stunning 2.3ct studs glamour shot
Weighing in at 1.11 F, VS and 1/1.2 G SI1, they are a stunning pair together! Thank you for sharing them with us!
To read more of the story and see more click here
For Throwback Thursdays, we take the opportunity to re-appreciate beautiful pieces that have been shared over the years!
Thank you so much for sharing your jewelry experiences with us. Keep revisiting PriceScope's past with us each Thursday!
Use the Jewelry Search at PriceScope to find a tremendous pair of earrings of your very own, or to gift to someone else!
#TBT