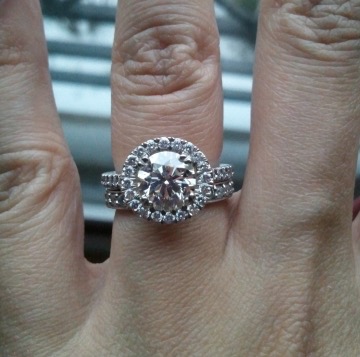 Cupcake*muffin's Halo
Well, cupcake*muffin certainly made a great choice on this beautiful addition to an already fab Round Brilliant! I love the way that a halo can make the center stone look bigger and even more decadent!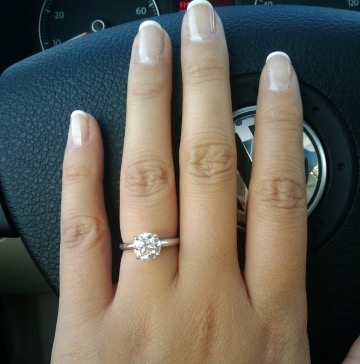 cupcake*muffin Original Setting
Cupcake*muffin had a fantastic experience working with Yoni at Eternity Diamonds. Altering a beloved piece can be an emotional process, it's always awesome to see it go so wonderfully!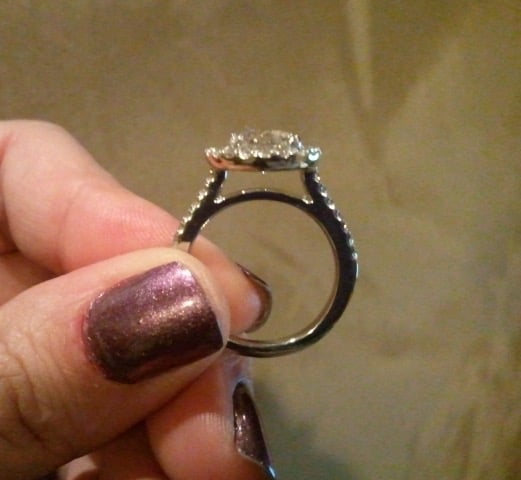 LLJcupcake*muffin halo side view
Stats on the center stone: 1.66, set in Palladium Halo, size 4.75, halo diamonds are around .2, and total carat weight on the setting is 0.50. What a delicious upgrade, congratulations cupcake*muffin!
To read more of the story and see more click here
For Throwback Thursdays, we take the opportunity to re-appreciate beautiful pieces that have been shared over the years!
Thank you so much for sharing your jewelry experiences with us. Keep revisiting PriceScope's past with us each Thursday!
Learn more about Halo settings tutorial on PriceScope.
Find some beautiful Halos using the PriceScope Jewelry Search
#TBT