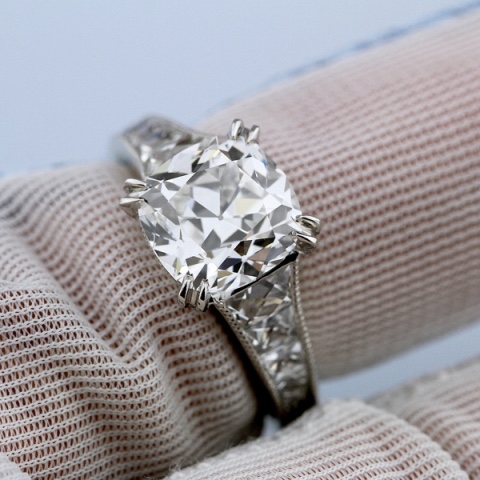 SunshineRn's French cut 3.04ct diamond setting
SunshineRn dazzled us with her fabulous custom ring Working with Mark at Brilliantly Engaged, (formerly known as Engagement Rings Direct), she got a spectacular one-of-a-kind hand forged beauty!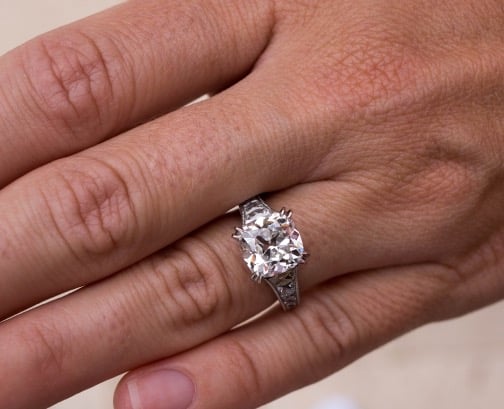 SunshineRn's French cut 3.04ct diamond settinghand shot
Having been long time customers of Mark's, they knew exactly where to turn when SunshineRn and her husband were looking for a new piece. SunshineRn also followed the forums on PriceScope to determine what she wanted her dream French cut setting to look like! I have to say that they nailed it, this ring is GORGEOUS!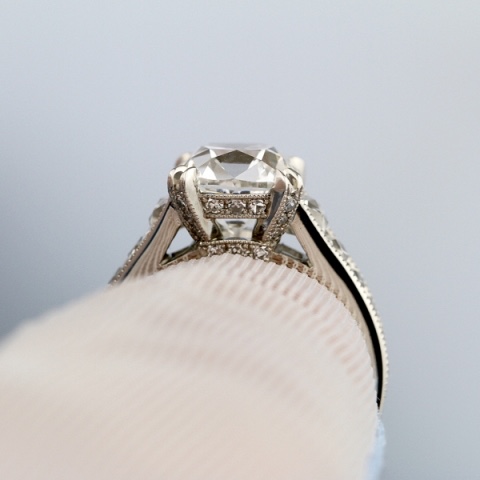 SunshineRn's French cut 3.04ct diamond setting side view
Specs on the center stone are- 3.04ct, Old Mine Brilliant, GIA, G, VS1, 8.41 x 8.51, 5.76 depth, Ring Size 4.5. So lovely, SunshineRn, thank you for sharing it with us!
To read the entire post with more pics, click here.
On Throwback Thursdays, we take the opportunity to re-appreciate beautiful pieces that have been shared over the years!
Thank you so much for sharing your jewelry experiences with us. Keep revisiting PriceScope's past with us each Thursday!
Learn more about Diamond Cuts on PriceScope.
Come check out the PriceScope forums to see lots of pics, stories, advice and more from other jewelry lovers and professionals!
#TBT