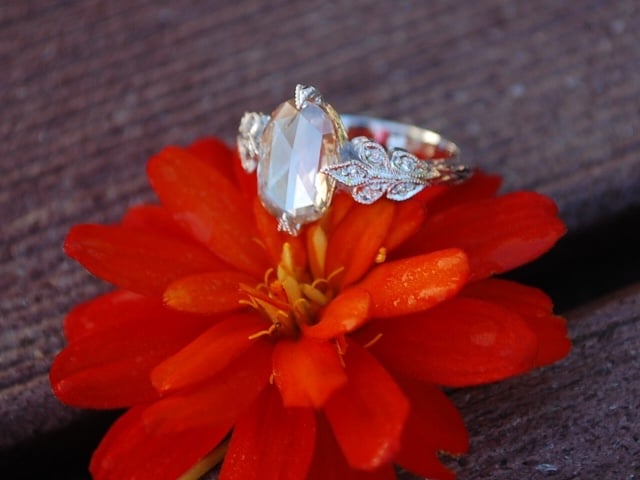 Artdecolover71's Rose Cut Ring
This rose cut ring beauty was shared with us because when Artdecolover71 started seeing rose cuts on PriceScope and elsewhere, she fell in love and knew she had to have her one of her own. She had this custom stunner made by Amcor Design.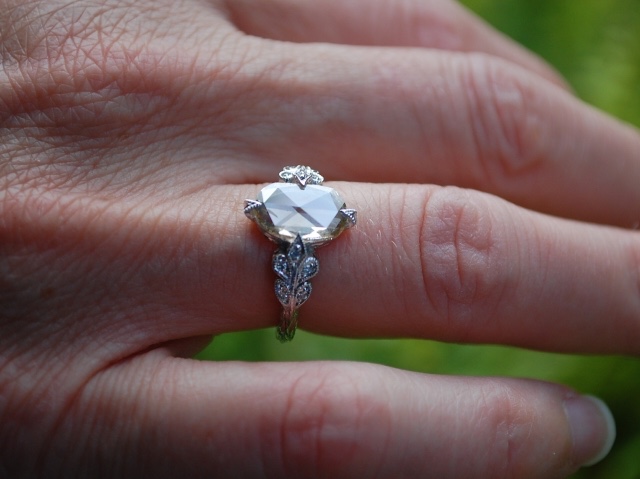 Artdecolover71's Rose Cut Ring Hand Shot
It is heavily inspired by the work of Cathy Waterman. The way that it sits on her finger is gorgeous! The way that it picks up color is divine. I love the organic look of this ring; it is glamour meets nature in one fab ring!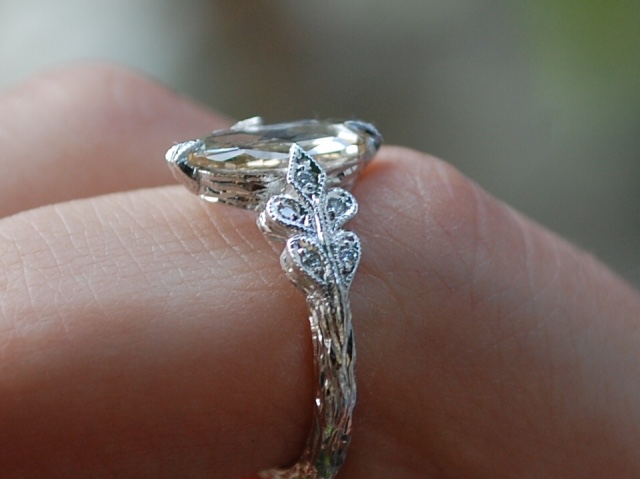 Artdecolover71's Rose Cut Ring Side View
The stone is approx. 9.8mm x 6.8mm and is 14k white gold
Thank you for sharing your beautiful piece with us Artdecolover71, we are so pleased that PriceScope could help you find your inspiration for such a dream ring!
To enjoy more pics, and read the original post, click here.
For Throwback Thursdays, we take the opportunity to re-appreciate beautiful pieces that have been shared over the years!
Thank you so much for sharing your jewelry experiences with us. Keep revisiting PriceScope's past with us each Thursday!
For more information on vintage and art deco style jewelry, jump in the conversation our timeless classic jewelry forum.
More information about Antique Engagement rings can be found at our Antique Engagement Ring page.
#TBT