By
Erika Winters
Everyone loves a diamond's sparkle and shine. But the rainbow of colors that burst from a diamond–called fire or dispersion–is so captivating that PS members have made an art of capturing this light in fantastic photographs. So to celebrate the 4th of July, here are some gorgeous fire shots shared on our forum.
What's the best way to capture fire? If you're wearing a diamond ring on a sunny day, head over to a tree and look at your stone in the shade. You should see an array of colors, including fire, and reflections from the tree's leaves and the sky above. If you move your hand in and out of the sunlight, you'll see the fire's more obvious in the shade. To take a photo, make sure your digital camera's set to macro and move it around to "find" the fire. When you see it in the camera's display, shoot!
I find the best place to photograph fire is between sunny and shady areas, but everyone has their own technique. Once you get the hang of it, watch out! You'll be creating DIY Diamond Fireworks in your spare time.
Whether you watch real fireworks or create your own, we hope you all have a great holiday! Happy 4th of July!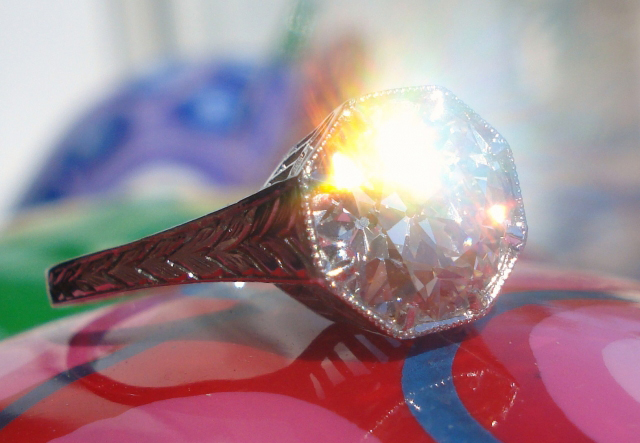 Vintage fire • Posted by Dreamer_D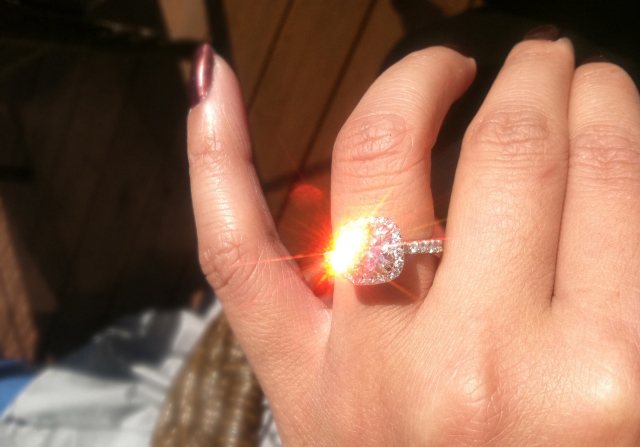 Fire in the halo • Posted by kristi2011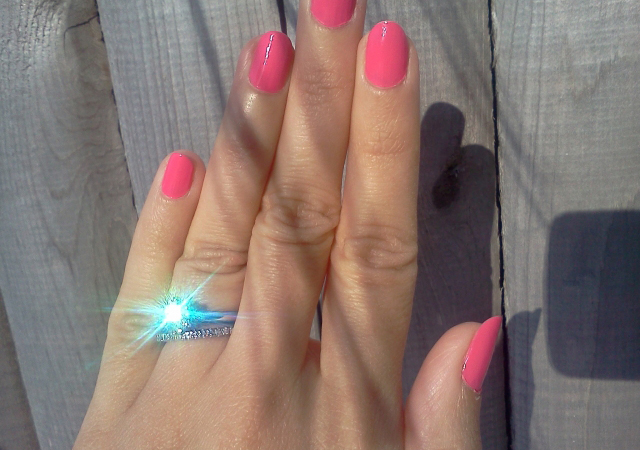 Solasfera fire • Posted by rubyshoes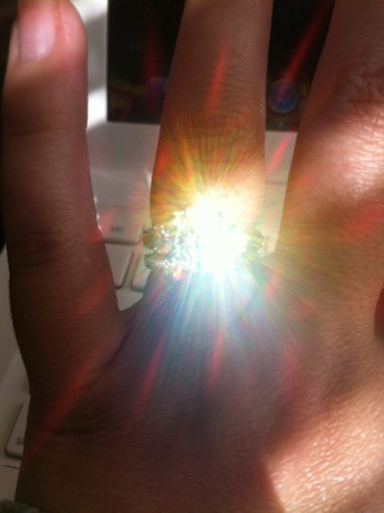 3-stone mega-fire • Posted by LLCALI
Thanks for sharing these fabulous fire shots, Dreamer_D, kristi2011, rubyshoes, and LLCALI!
To see more DIY Diamond Fireworks and to share your pics, visit:
Lets 'RING' in the New Year by posting your 'FIREworks' pics