By Erika W.
Harry Winston CEO talks about Investment Diamonds
Harry Winston CEO Frederic de Narp talks to CNN's Felicia Taylor about growing demand from China and large investment diamonds.
Notable Investment Diamonds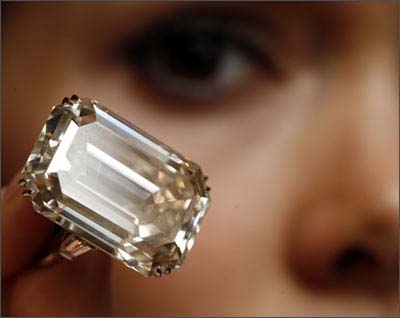 Photo: Sotheby's
At 71.73 carats the Lesotho One is one of the world's most remarkable diamonds. The stone was part of a larger piece of rough (The Lesotho – over 601 carats) purchased by Harry Winston in 1968. The rough yielded 18 diamonds – the Lesotho One was the largest. The platinum ring, which features tapered baguettes, was made by Harry Winston and was last sold at Sotheby's in 2008.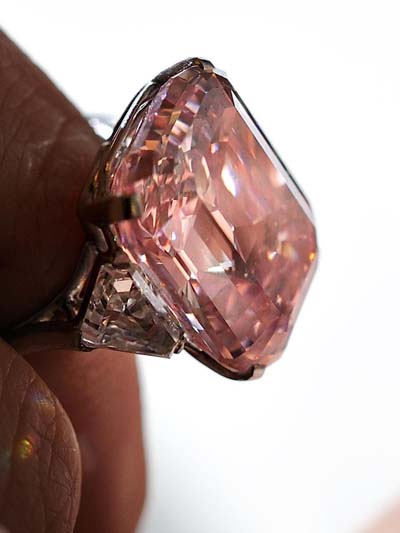 Photo: Sotheby's
The Graff Pink sold to Laurence Graff in November 2010 for $46 million. Before the Sotheby's auction, the jewel had been in private collection for sixty years.
Related Topics:

Harry Winston – Gems and Jewels
Watch The Graff Pink Set a World Record
The Harry Winston Micropave Ring
Discuss large investment diamonds on the Forum