FancyDiamond originally posted her incredible dangling diamond earrings on the Show Me the Bling forum at PriceScope.  This much gorgeousness framing your face is so magnificent! These earrings are #goals!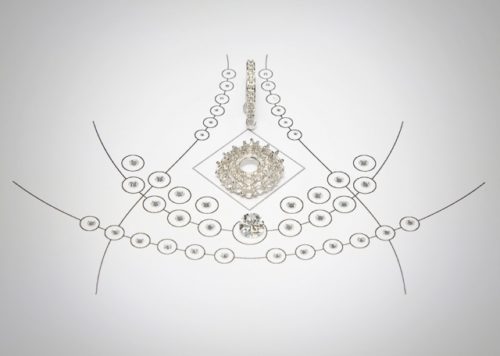 FancyDiamond knew what she wanted and turned to Whiteflash to have them custom created! She shared her jewelry journey here from inspiration to creation! There was a question about the finished product, and so she brought her earrings aesthetics query to PriceScope! PriceScopers are honest with each other, and while we love to heap on the praise, we always shoot each other straight! These danglers came out to be phenomenal all the way around. FancyDiamond even named the earrings "Vera" for all the help Vera gave here. <3 Love that!
The Stats:
Earring Design and Diamond Statistics –
Huggies 0.5-inch diameter, with eleven, 1-pt melees on each, 0.22ctw
Dangling double halo pendants, cushion shape outer, round oval inner.
0.714ct/0.716 I VS2 ACA center diamonds,
Each inner halo with 10×0.03ct and 2×0.05ct ACA melees.
Each outer halo with 16×0.05ct ACA melees.
Slight dome-shape pendant 15.7mmx15.7mm cushion, diagonal measures 16.7mm. Hung from huggies with diagonal along N-S axis.
14k WG metal
Total diamonds = 4.05 ctw.
Visit the original post with more pics, enjoy the creation of these danglers, and join me in congratulating FancyDiamond!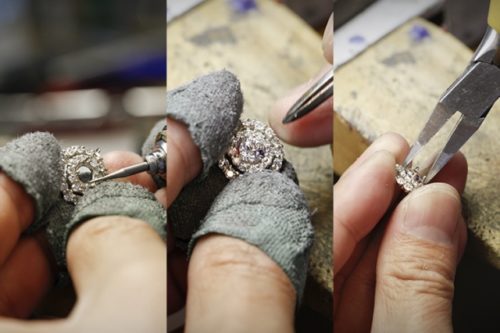 On Throwback Thursdays, we celebrate beautiful pieces that have been shared over the years!
Thank you so much for sharing your jewelry experiences with us. Keep revisiting PriceScope's past with us each Thursday!
#TBT
Come show off YOUR fantastic bling with fellow jewelry lovers and trade professionals
Learn more about choosing between custom design and designer brand from PriceScope