SparklyRing originally posted her gorgeous lotus set diamond engagement ring on the Show Me the Bling forum at PriceScope.  This ring is fabulous, marrying the classic engagement solitaire with a beautiful lotus setting that gives it a more unique look.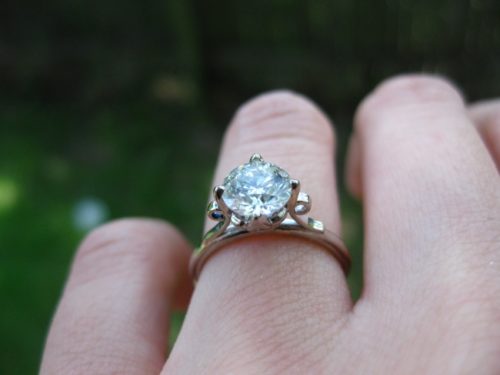 SparklyRing's fiance was supportive of her tireless search for her dream ring; I love that, the intent is to wear it forever it's great to have input. I still love a surprise, don't get me wrong but there is something to be said for a joint effort! The beautiful teamwork led to the creation of this stunner that looks perfect on her finger!
The Stats:
DIAMOND STATS:
.81 H&A Ideal cut — cert. from AGS
J color
VS2 clarity
SETTING STATS:
White gold
Band is 1.6mm wide
Size 2.5
I truly hope that this ring chauffeured them into a beautiful marriage that is still going strong!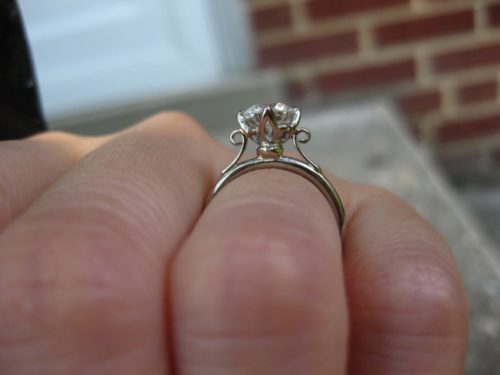 Visit the original post with more pics and join me in congratulating SparklyRing!
On Throwback Thursdays, we celebrate beautiful pieces that have been shared over the years!
Thank you so much for sharing your jewelry experiences with us. Keep revisiting PriceScope's past with us each Thursday!
#TBT
Come show off YOUR fantastic bling with fellow jewelry lovers and trade professionals
Learn more about engagement ring mount styles from PriceScope