Emerald cut diamonds cave captured our imaginations. The storied cut has a long history with fans from this century and past centuries. The reason the cut has such a long list of fans is because it is one of the oldest diamond cuts in the world. The cut dates back to the 1500s, so you can just imagine how prolific emerald cut diamonds are in the world.
Art Deco Style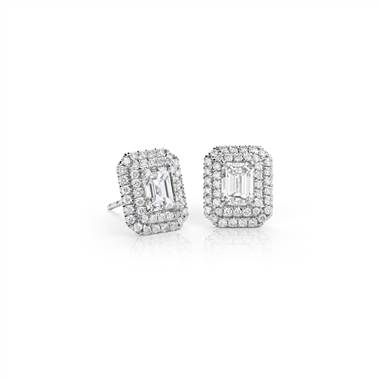 Sure, the cut is one of the oldest in the world, but its moniker as we know it, didn't come into being until the 1920s. This is when we saw the rise of the flappers and F. Scott Fitzgerald immortalized Daisy Buchanan in The Great Gatsby. As you can imagine, the Art Deco era saw an explosion in emerald cut diamonds and the cut is strongly associated with this time period.
Celebrity Fans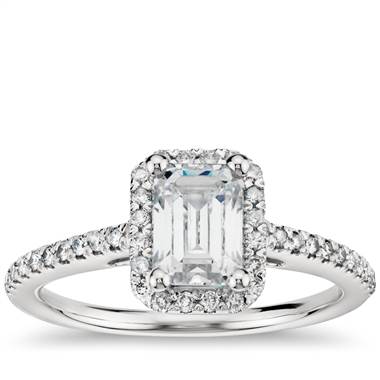 It's no surprise that this cut has many celebrity fans with Beyoncé, Amal Clooney and Elizabeth Taylor all falling in love with this cut. Beyoncé's engagement ring is a whopping 18 carat emerald cut stone and Amal Clooney's engagement ring is a substantial seven carat emerald cut. One thing is for sure, it takes a star to know a star and these celebrities have cemented the emerald cut's fame throughout the world.
Buying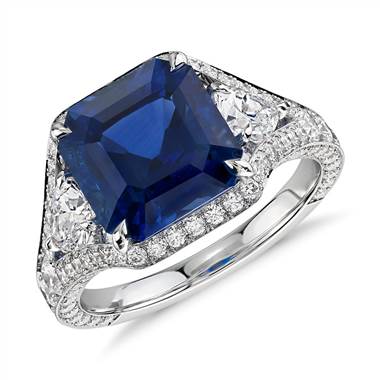 The large surface area doesn't bode well to hiding imperfections, therefore it is best to purchase the highest quality cut you can. Also, ensure the ring fits into your lifestyle; it can be susceptible to wear and tear because of its sharp corners. You don't have to give up on your dream of owning one however. A halo setting gives added protection to an emerald cut while still showing off the stone's beauty.
Emerald cuts are beautiful, historic and have legions of fans throughout the world. The cut has been used in a wide range of settings and should definitely be an addition to jewelry boxes everywhere.

By PS Staff