By Erika W.
Some of the latest stories in diamond and jewelry news…
2011 Emmy Awards Jewelry
Jewelry Insider: 2011 Emmy Awards Jewelry Roundup: Red, Rubies and Rip-Roarin' Earrings
Just Jared: All Photos of 2011 Emmy Awards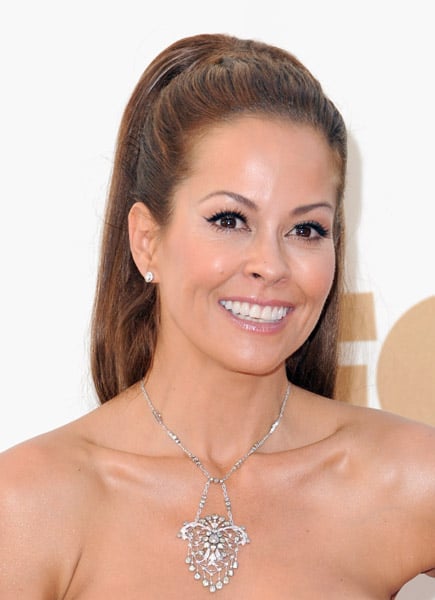 Brooke Burke wears Sethi Couture diamond earrings and necklace at the 2011 Emmy Awards. The necklace is made with 14.42 carats total of vintage rose cut and old mine cut diamonds.
Forbes: Is Your Jewelry Insurance Up To The Gold Standard?
As the price of gold and platinum and certain gemstones has skyrocketed over the past decade, many folks are underinsured when it comes to jewelry, says Robert Courtemanche, chief executive of ACE Private Risk Services, a high-end insurer.
Idex: Sarin Launching a Light Measuring Device
Sarin Technologies Ltd is launching its light performance system, the Sarin D-Light. The device measures a polished diamond's appearance by measuring its light performance characteristics.
Discovery News: Diamonds Journey to the Center of the Earth
Rare "superdeep" diamonds may be formed as far down as 435 miles (700 kilometers) beneath the surface in the Earth's lower mantle.
But a recent discovery shows they didn't start out there. Some Brazilian superdeep diamonds may have begun as undersea lava flows.
Rapaport News: Buyers Test Prices on First Day of Hong Kong Show
The Hong Kong Jewellery & Gem Fair opened Monday with just "average" traffic, but a lot of inquiries as dealers were searching for market price levels.
National Jeweler: Super rich swayed by social media, study shows
A new survey from Unity Marketing shows that it was the wealthiest consumers who were most influenced by social media when making luxury purchases over the past year.
Related Topics:
Diamond and Jewelry News Roundup – August 17, 2011
Diamond Prices News Roundup – August 2011