By PS Staff
Spring is in the air and babies are on the brain! No, no, we aren't about to pop out a bundle of joy but we know many PriceScopers who are about to be blessed with the pitter patter of little feet. So in honor of impending motherhood everywhere, we are highlighting a few great push presents we wouldn't mind being surprised with in the delivery room.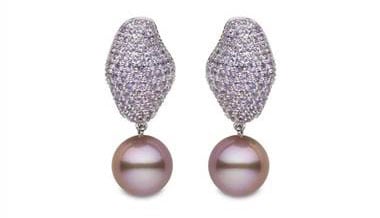 Pink Pearl and Sapphire Drop Earrings, $9,800

at Ritani
The saying, "pretty girls wear pearls," may be old-fashioned and outdated but looking at these earrings makes us believe that saying is right. There isn't a new mom who wouldn't look beautiful in these earrings.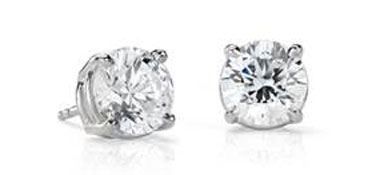 Platinum 4ct tw Diamond Stud Earrings, $42,250

at Blue Nile
Diamond studs will never go out of style and neither will moms. Husbands, if you want to give a push present that you know your wife will love from the first time she puts them on to the last, then look no further than these beauties.

Rubellite Tourmaline and Diamond Bracelet, $11,500

at Blue Nile
Mothers and new mothers specifically, deserve to be pampered. Why not make one of the best days of her life even better by splurging on this beauty to dangle from her wrist?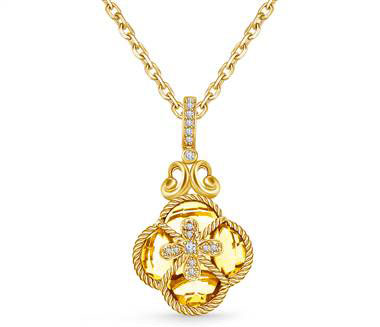 Clover Citrine and Diamond Crown Byzantine Pendant, $775

at B2C Jewels
As you are soon to find out, babies' first year is total sleep deprivation for parents. Yet, you can remind your wife of her regal status by gifting her with this regal crown pendant necklace, a beautiful royal reminder of the gratitude of giving you a little prince or princess.
Push presents have been taking the country by storm and, of course, we aren't going to object for another reason to receive jewelry. However, we're curious. We know there are many moms here on PriceScope so we'd love to see your push presents. Post by clicking here (choose "post reply" button, show and tell us yours) OR start your own thread (click here, choose "new topic" button, show and tell us yours) similar to Kay's thread — awwwe, she even included her beautiful precious baby. We would love to see what you received, or will be receiving, and congrats to all the moms and dads!
Click here to search for more ideas(Resources >> Jewelry Search).