By PS Staff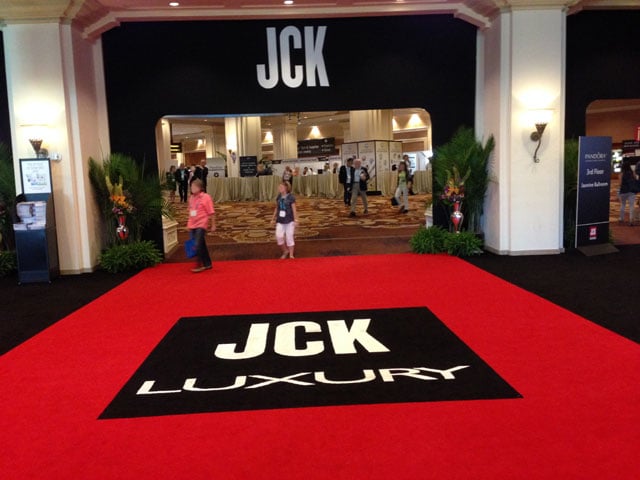 Some of you may wonder how we have some great industry connections. Well, we can assure you those connections weren't made overnight. We have slogged away at our love of jewelry and educated our fine readers such as you. One of the many ways we've been able to stay at the top is through attending conferences like JCK.
JCK Las Vegas is held June 3-6 this year. It is one of the industry's preeminent trade show and is only open to qualified jewelry industry professionals. Attending JCK will grant us access to some of the top brands in the industry as well as brands you should keep your eyes open. We will bring you upcoming trends, brands and all of the other goodies you can expect to experience at an event of this scale.
Unfortunately we won't be able to meet every single vendor there so, PriceScopers, we need your help. Click here, hit "post reply" and tell us what or who you want to see on PriceScope. We'll make a notation and do our best to visit the vendor's booth to say hello for you, get pictures or do a write-up in the Blog.
We really need your help to make this JCK the most successful one yet. There are more than 700 diamond jewelry attendees and counting alone, so we know we won't be able to visit everyone. Are you up to the challenge?
P.S.: Don't forget that you can also visit us at our 6th Annual Get Together held during JCK; as always, we are happy to see YOU and our Featured Sponsors. Just check out our Blog (not able to comment here) and our Forum thread (comment here) dedicated to the event to learn more information. See you there!