Crystal72384 originally posted her amazing AVR engagement ring upgrade on the Show Me the Bling forum at PriceScope.  This diamond is gorgeous, and the pics are TDF!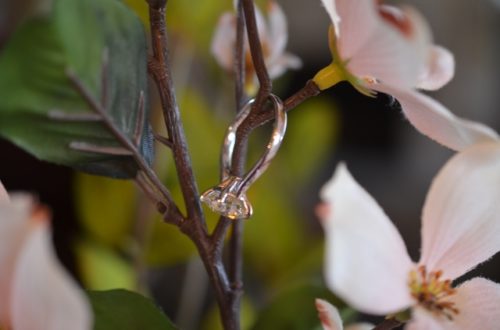 Crystal72384 had the diamond that she was going to use for her upgrade and after having it for 6 months, but not setting it, realized it just wasn't the stone for her. Off to Good Old Gold to find the new dream stone, and it was the winner! AVR stands for August Vintage Round, which it the August Vintage Old European Cut.  This was for her 30th birthday, we are ready to hear what she got for her 35th!
Stats:
3.64ct AVR
Color: L (faces up white)
Clarity: VS-1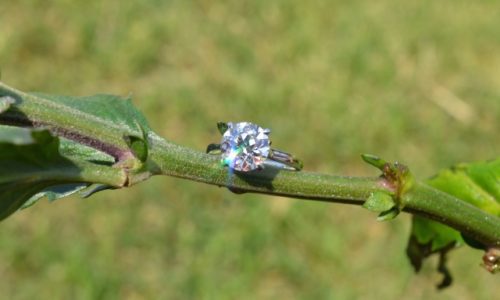 Crystal72384 says: "this stone faces up incredibly white. Now this AVR is an L and the AVC was an M but I'm telling you, face up, it really looks like a colorless diamond. Now, with that being said, if I tilt it and look at the profile view it has a very soft antique white/light champagne color."
Visit the original post with more pics and join me in congratulating Crystal72384!
On Throwback Thursdays, we celebrate beautiful pieces that have been shared over the years!
Thank you so much for sharing your jewelry experiences with us. Keep revisiting PriceScope's past with us each Thursday!
#TBT
Come show off YOUR fantastic bling with fellow jewelry lovers and trade professionals
Learn more about choosing between custom design and designer brand from PriceScope