Starryeyed originally posted her incredible Round Brilliant Pendant Reset on the Show Me the Bling forum at PriceScope.  This pendant necklace is stunning, that round brilliant is a STAR!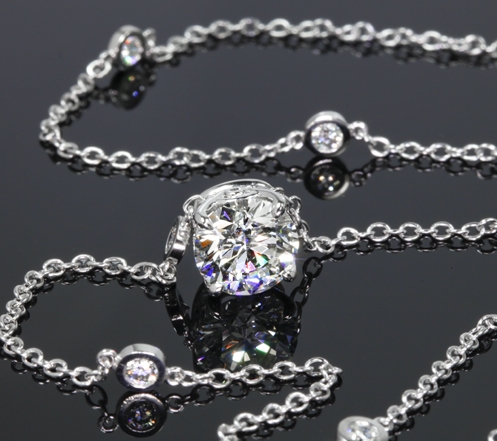 There was a lot of discussion about the fate of this round brilliant ACA diamond. Starryeyed turned to the most informed jewelry lovers around for insight and advice! It is a gorgeous example of Whiteflash's work, and I absolutely love the finished product!
The links discussing what to do with the RB ACA can be found here: https://www.pricescope.com/community/threads/help-me-re-set-my-2-carat-aca-rb-diamond-pendant.202191/
AND
https://www.pricescope.com/community/threads/critique-my-cads-2-ct-aca-pendant-re-set.204979/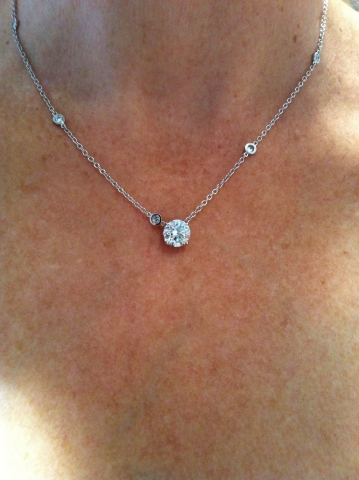 Stats:
2.008ct WF Round Brilliant ACA
Color: G
Clarity: VS2
There are eight seven point melee diamonds, 4 came from a previous necklace reset!
Visit the original post with more pics and join me in congratulating Starryeyed!
On Throwback Thursdays, we celebrate beautiful pieces that have been shared over the years!
Thank you so much for sharing your jewelry experiences with us. Keep revisiting PriceScope's past with us each Thursday!
#TBT
Come show off YOUR fantastic bling with fellow jewelry lovers and trade professionals
Learn more about choosing between custom design and designer brand from PriceScope