Ice Empress posted this jaw dropping engagement ring on the Show Me the Bling Forum at PriceScope! The original post should have a PriceScoper's very favorite disclaimer, PIC HEAVY! This is going to be Ice Empress' engagement ring, and no one is sad that we are getting a preview show!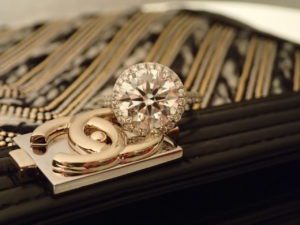 This gorgeous Victor Canera modified Emilya is perfection. The Whiteflash ACA (A Cut Above) is an icey white delight. We hope that the proposal is as magnificent as this phenomenal ring, and the marriage even better! Congratulations, Ice Empress…or…pre-congratulations? No, Congratulations is absolutely in order!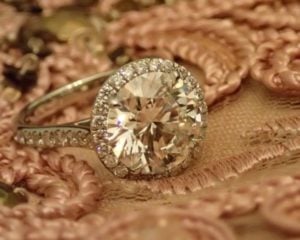 The Stats:
Center stone overview:
– Custom-cut Whiteflash 3.724ct G VS2 ACA
– Measurements: 10.03 x 10.07 x 6.09mm
– Cut grade, light performance, polish, symmetry: AGS Ideal 0
– Table 56.7%, Depth 60.6%, Crown 34.4°, Pavilion 40.8°
– HCA: 1.1
VC setting:
– Emilya halo with flush-fit stems (i.e. no donut) and cathedral band modifications
– 5.5 size ring on a 5.125-5.25 size finger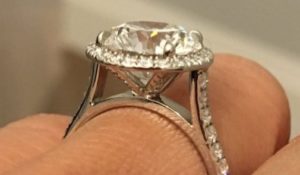 Go see the post with an incredible number of fabulous pics! Seriously, don't miss this one!
The Jewel of the Week is our chance to feature and appreciate a recently posted piece from the Show Me the Bling Community!
Thank you so much for sharing your jewelry experiences with us. We look forward to seeing more!
#JOTW
Come show off YOUR fantastic bling with fellow jewelry lovers and trade professionals
Engagement Rings – Learn before you shop | A PriceScope Tutorial