Punks-Tricks posted this marvelous black opal ring on the Show Me the Bling forum at PriceScope.  The stone was a birthday present and her goal was to capture the essence of the aurora borealis, and add a peekaboo emerald to honor her Mother. I'd say she massively succeeded, because this is phenomenal!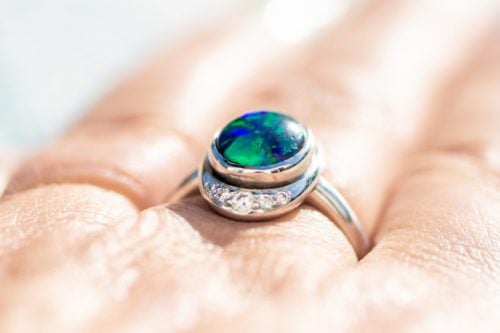 Punks_Tricks says that she is delighted by this opal ring, and totally in love, we can see why! The setting with the diamonds on half of the face creates a unique look that I really like. The colors of this black opal are captivating, I think I may also be in love! It doesn't hurt that my own baby's birthstone is Opal, and my Mom's is Emerald ? Can you believe that she thought this spectacular ring would come off as too "bland?" It's stunning!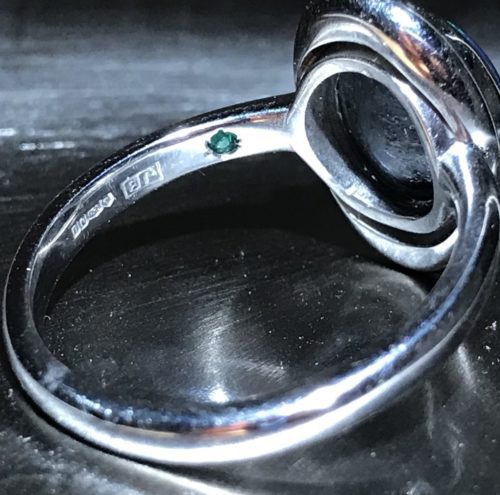 Visit the original post with more pics and join me in congratulating Punks-Tricks!
The Jewel of the Week is our chance to feature and appreciate a recently posted piece from the Show Me the Bling Community!
Thank you so much for sharing your jewelry experiences with us. We look forward to seeing more!
#JOTW
Come show off YOUR fantastic bling with fellow jewelry lovers and trade professionals
Learn more about Ideal-Scopes on PriceScope!