Split Shank Pave Setting for Square Diamond at Adiamor

We have been in the industry for a while. And although we have seen the general public's diamond knowledge grow exponentially, we still encounter some surprising diamond misconceptions. So, we've decided to highlight some of the most common diamond misconceptions we hear and set the record straight.
Diamond Misconception #1. Bigger is Better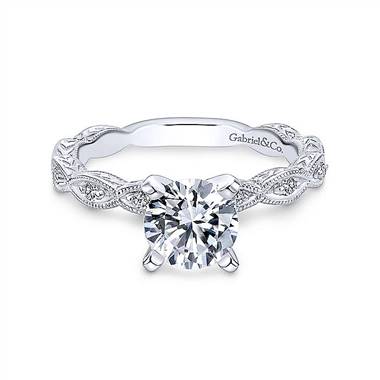 Yes, Hollywood and a lot of places will make you believe the bigger diamond is always the better diamond. However, we have seen plenty of higher-quality diamonds which would put their larger brethren to shame. There is nothing wrong with a large diamond (and we love those), but don't allow yourself to overlook a quality diamond for a larger one of lesser quality because bigger is not always better.
Diamond Misconception #2. Diamonds are the Most Expensive Gemstone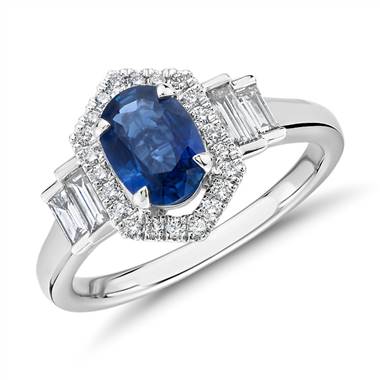 You can spend upwards of millions of dollars on a diamond, yet you can do the same with other gemstones. Diamonds are not the end all be all, and you may be surprised to discover that rare emeralds, rubies and sapphires of equal quality as a diamond will fetch a higher price on the retail and auction market.
Diamond Misconception #3. The More Facets the Better.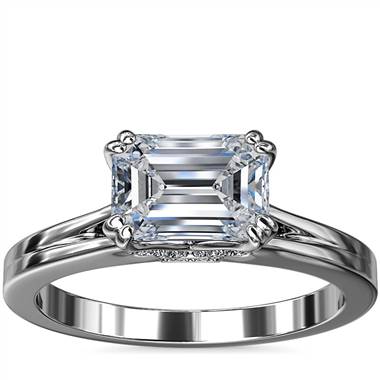 Who doesn't love a blingy diamond? A diamond's facets can reflect light and create amazing bling…or it can become a liability. How so? Ideally, a stone is cut with the right amount of facets to really bring out it's fire and sparkle. Unfortunately, some diamond cutters don't always keep that in mind and then one is left with a stone which is weaker and reflects less light. But, all facets are not the same and the ideal number of facets on an emerald cut stone may be different from the ideal number of facets on a round brilliant stone. Knowing the ideal number of facets for each diamond cut will help you go a long way when determining a diamond's quality.
Diamond Misconception #4. Every Diamond is a Rare and Precious Stone.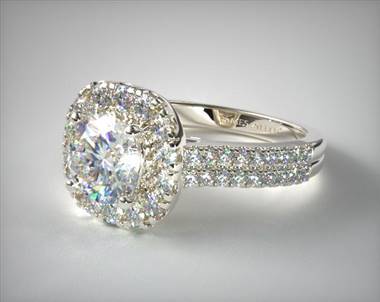 We hate to break it to you because we ADORE diamonds, but in reality, they aren't rare. You've probably come into contact with more diamonds on a daily basis than what you have in your jewelry box. This is because most diamonds are found in industrial tools where they are prized for their hardness.
Diamond Misconception #5. Diamonds are Indestructible.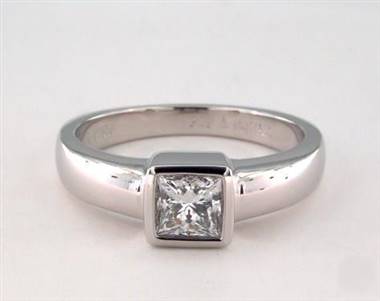 Although diamonds are prized in industrial use because of their hardness, it doesn't mean that they are indestructible. Diamonds cdan fracture, chip and break which is why we ask you to evaluate your lifestyle and a diamond's setting to determine if it is the right jewelry piece for you. For example, you have your heart set on a princess cut solitaire diamond but you're an avid rock climber who forgets to take her jewelry off before she goes climbing (extreme example, we know). We would rather you select a princess cut solitaire in a bezel setting as opposed to a prong setting. This way, at least the stone's sharp edges are protected from any rocks you may encounter while climbing.
We love diamonds so much, but we want to make sure our readers and the general public arm themselves with the knowledge and security to really select a diamond stone of their dreams. Being able to decipher the truth from fiction will help you become a more informed, and happier, jewelry buyer. (Now, stay tuned for part 2!)
Which of these affected your earlier diamond shopping, before you came to PriceScope? Let us know in the forum at PriceScope.
Read on to 10 Diamond Misconceptions: Part 2
By PS Staff