Tweeter8177 originally shared this 3 Stone Engagement Ring Upgrade on the Show Me the Bling Forum in 2013. This upgrade is #lifegoals, it is a fabulous piece and I am so thrilled she had this made! Custom rings are a magnificent way to put your unique stamp on your jewelry collection!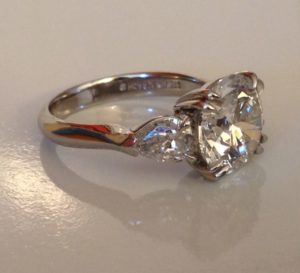 Chris at Brilliantly Engaged ( formerly Engagement Rings Direct) and Steven Kirsch combined proved to be two great tastes that taste great together! Tweeter8177 and her husband flew out to NY to look over the diamond selection for their upgrade in person. Chris at BE took the time to come in and meet them on a Saturday! The service at Brilliantly Engaged is always top notch as has been attested by many PS'ers over the years!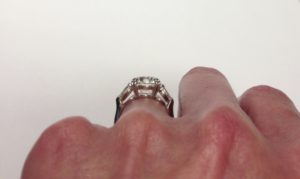 The Stats:
Center stone specs:
3.25 ct.
Clarity: SI1
Color: I
GIA Triple Ex
HCA 1.8
Table 56, depth 62.4, crown 36, pavilion 40.6
Congratulations on this incredible upgrade, I hope it has been work in health, wealth, and happiness over the intervening years!
Go see the post with more pics!
On Throwback Thursdays, we celebrate beautiful pieces that have been shared over the years!
Thank you so much for sharing your jewelry experiences with us. Keep revisiting PriceScope's past with us each Thursday!
#TBT
Come show off YOUR fantastic bling with fellow jewelry lovers and trade professionals
Learn more about Oval Diamonds from PriceScope