By PS Staff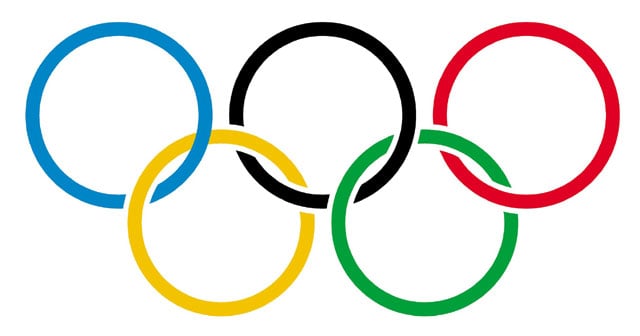 Are you ready for the Olympics!? We are and we will be front and center for the Opening Ceremony. We don't know what it is, but every two years (we can't forget the Winter Olympics) we get excited about the world coming together to compete for the all-elusive gold medal. Needless to say, we have gold fever and hope Team USA brings home all the gold. If you are excited about a potential Team USA gold rush, you've reached the right blog. We've decided to take a look at some amazing jewelry worthy to be on the top podium or on you.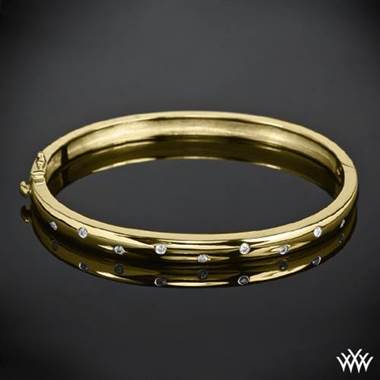 Gold "Scattered Diamond" Bangle

at Whiteflash
Is there anything more iconic about the Olympic Games than the Olympic rings? Of course not! They may be the most recognizable part of the games so why not take home your own version of the Olympic rings in a beautiful gold and diamond bracelet!? It's simple, stunning and worthy of a medal all on its own.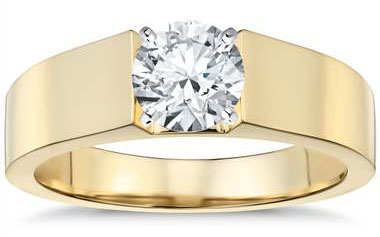 Flat Solitaire Engagement Ring

at Blue Nile
Why should your wrist get all of the glory? Slide this ring on your finger and you will feel like you just won Olympic gold. Isn't that a much easier way to grab the gold than sweating and battling injuries?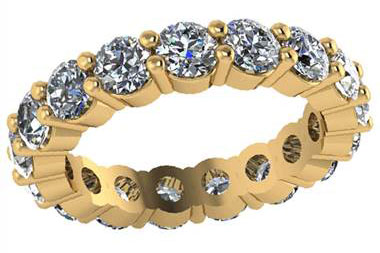 Round Cut Scalloped Shared Prong Eternity Band

at I.D. Jewelry
Don't you think that the athletes who win multiple gold medals should receive an upgraded medal? We do and this is exactly what would happen if it were up to us. Fortunately, you can upgrade your traditional wedding band to this; we promise you, it will feel like you just won all the medals.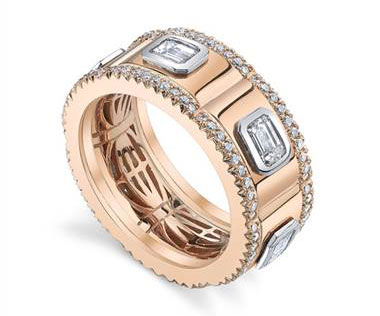 Michael B "Bolt" Emerald Cut and Pave Diamond Band

at Solomon Brothers
If you feel like the only way to a gold medal would be if the Olympic Committee included surfing the Internet, these rings are for you. Although you won't receive them with the roar of the crowd chanting "USA, USA," we assure you that you will be just as proud when wearing this gold-medal worthy jewelry.
Now, enjoy the games and go Team USA!
Look for YOUR gold here while you watch the Olympics!