Engagement Rings – Embellishments
Engraving, Millegrain, and Intricate Gallery
Adding extra features can enhance and personalize your engagement ring. Embellishments like engraving, millegrain, and intricate galleries can turn a classic ring into an heirloom.
Click on the links below for different examples of engagement ring embellishments shared by Pricescope community members.
Rings with Intricate Galleries
Engraved Engagement Rings
Carefully crafted engraving adds texture and often enhances antique styles.
Related Thread:
Please Show Me Your Intricate, Detailed Settings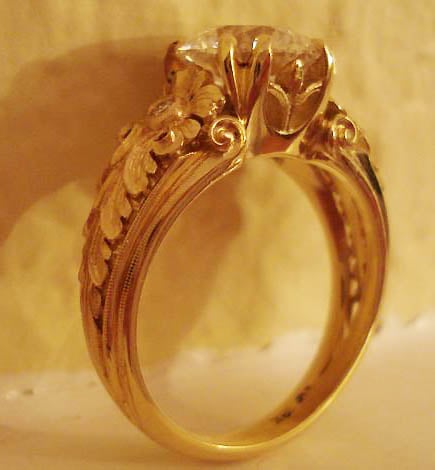 2.23ct Round Brilliant in Engraved Ring by Van Craeynest
Posted by angeline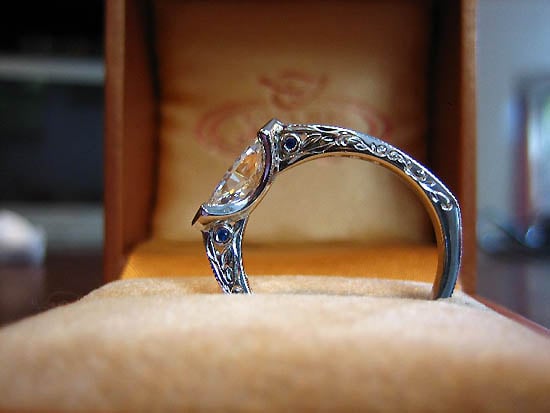 .82ct Marquise Cut Diamond in Custom Engagement Ring
by Greenlake Jewelry Works
Posted by MAchick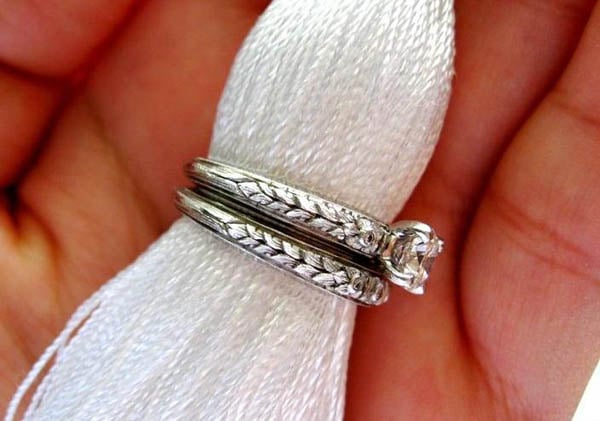 .70ct Round Brilliant Diamond
in Van Craeynest Engraved Engagement Ring
Posted by Love in Bloom
Back to Top – Engagement Ring Embellishments
Engagement Rings with Millegrain
Millegrain is a row of tiny beads that line a metal edge of a ring.
Related Threads:
Opinions on Milgrain: Antique vs. Modern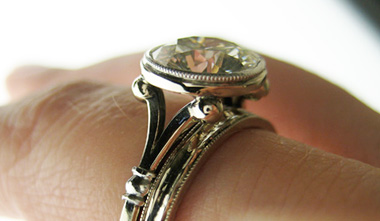 1.85ct Round Brilliant in Handmade Ring by James Meyer
Posted by coatimundi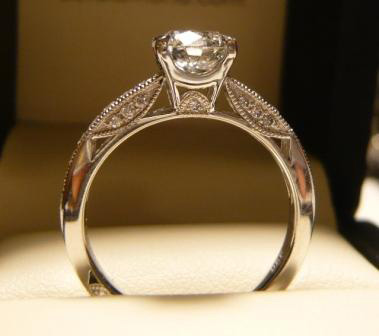 .90ct AGS Ideal Cut H&A Diamond in Millegrain Ring
Posted by salad24
Back to Top – Engagement Ring Embellishments
Engagement Rings with Intricate Gallery
The profile view of an engagement ring is enhanced by intricate gallery work. The gallery is the undercarriage of the head. Some may prefer a simple head to their ring, while others may choose an intricate gallery to enhance a specific design.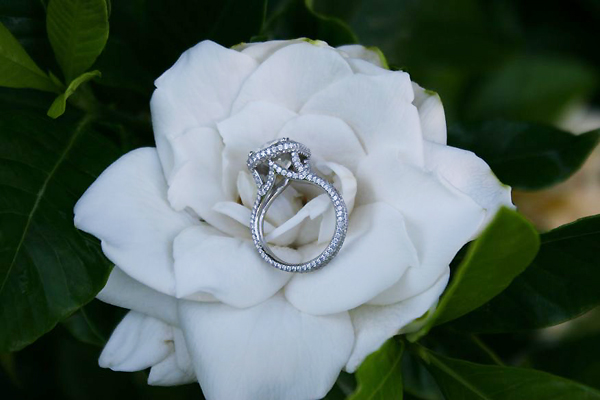 4.04ct Cushion Cut Diamond
in Engagement Ring by Leon Megé
Posted by CrookedRock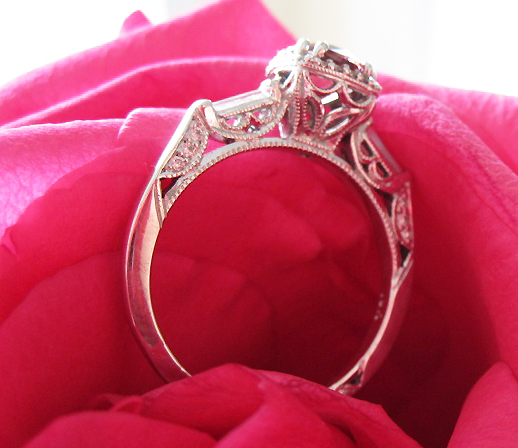 Malaya Garnet in Tacori Ring
Posted by shimmer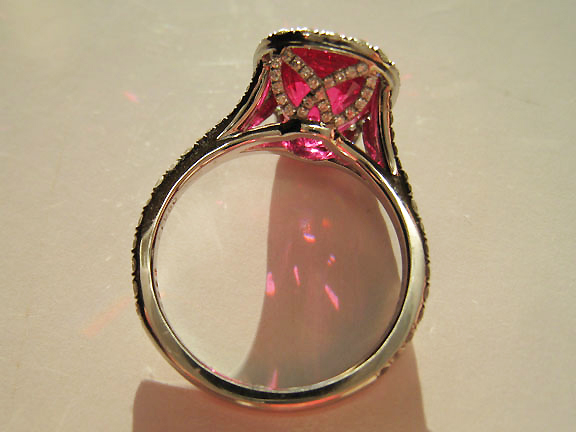 4.13ct Mahenge Spinel in Leon Megé Ring
Posted by Art Nouveau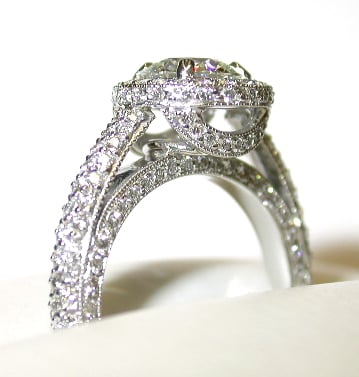 .99ct H&A Diamond in Richard Landi Engagement Ring
Posted by loves_chicagohills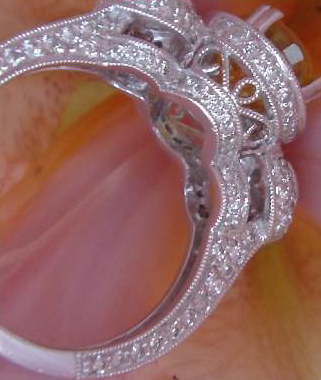 2.43ct Yellow Sapphire Engagement Ring
Posted by poshpepper
Back to Top – Engagement Ring Embellishments
Next topic: