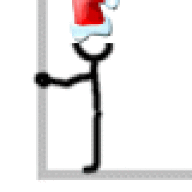 Joined

Dec 29, 2004
Messages

17,193
Seems like people wanted one of these, so I''ll start one.

Here''s your thread to come and ask for sleep advice, whether you have a newborn, a toddler regressing or whatever. No debates please. Just a safe place to get friendly advice from like-minded moms.

It would help if when you ask for advice to be clear whether you are for or against CIO so folks don''t give advice that you can''t use.

Areas might be co-sleeping advice, crib transitions, regressions, great sleep aids, etc etc.

Feel free to continue to vent/discuss on your respective mommy threads, but this might be a good thread to get advice if all the moms can check in when it comes to the top of the forum.


Hopefully that works for everyone? Happy sleeping!