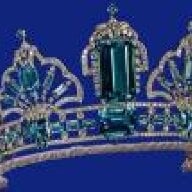 Joined

Jun 5, 2010
Messages

706
Have you heard about or used ZashPay?
I've never heard of it before, until a vendor mentioned it. This vendor, whom I am getting a custom-cut gemstone from, suggested that I use ZashPay (
http://www.zashpay.com
) to do the payment as it requires almost no fee (50 cents per transaction?), compared to PayPal.
It looks like with ZashPay, the funds get removed from one person's checking account and placed into the other persons account. However, I feel nervous about giving my checking account number to a third party like ZashPay or PayPal.
With this transaction of mine (about $5k), I have the option of doing a wire transfer. I feel this is a better and safer way (than ZashPay). I will feel even better if I pay with credit card. Btw, the gemstone is not returnable or exchangeable, so it may be unnecessary to use a credit card.
What's your take on all these different payment methods, ZashPay, PayPal, credit card, personal check, wire transfer, etc?