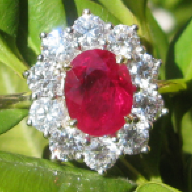 Joined

Aug 15, 2004
Messages

5,537
For those who posted in "Your Pricescope Reputation" thread, and are interested in how people see you, I thought I''d post a follow-up thread.
Rules (that I made up, so follow them or not

):
* If you''d like to know how others view you, make a post asking.
* If you''d like to respond to an inquiry, please quote the asker.
* Only posters who have asked should be commented on.
* Please try to stay away from mutual love fests and quoting the quote of a quoter (know what I mean? those posts that have six different people''s posts all nested together).
* Be honest. If they asked, they wish to know.
* If you ask, you''re fair game! No retaliation.