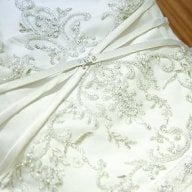 Joined

Aug 16, 2007
Messages

3,446
I remember being 5 and over a friend''s house and being so embarrassed to ask my FRIEND to ask her mom if we could have something to eat, but I was soooo hungry.

For me, I think it''s going to have to depend on the neighborhood and what the other parents do/how many friends are usually around, etc. Right now I''d say that I''d offer snacks if I''m offering them to my kid(s), but not meals unless prearranged. However, I might be tempted to offer lunch if the kids tend to alternate which house they play at during meal times.

Is it crazy that part of me wants to be the mom whose house everyone loves just coming over and hanging out at, even if it means having to feed hordes of teenage boys at some point?