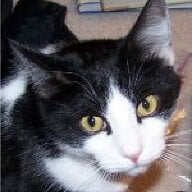 Joined

Feb 8, 2003
Messages

15,880
Curious here for those who have school age children. . .

When your kids have friends show up to play to do you feed them if they say they're hungry or do you send them home?

My thought is if a child has been invited over by me, I'll ask them if the kid is hungry and if so give him/her a snack. If the child shows up wanting to play, I feel it's rude if he/she start asking for me to feed him/her.

Once a girl showed up after playing down the street all day. I happened to be making lunch (just simple ground turkey) and she commented on how good it smelled and told me she hadn't eaten all day. I felt obligated to feed her rather than send her home.

Now that my kids are older, rather than offical playdates, they have more of the kids just showing up situation and they always ask for food.

My friend has teenage kids and she said it's become really bad because both her boys will have a group of kids show up and they basically raid and empty her fridge. I'm kind of worried that will happen with us!