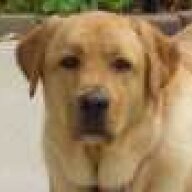 Joined

Mar 2, 2007
Messages

55
I''ve been reading & searching websites and couldn''t find anything about the Quad Invisible Princess Set. My GF loves this style of ring because its "Big" But reading this site I''m guessing these rings are inferior in quality that is why they are grouped together like they are. I know nothing of the setting, personally it looks like one of those diamonds could pop out.
My GF told me when the time would come to buy a ring, SHE must pick it out.

Fine by me she is the one wearing it.
Here are a few things on her wish list.
-- She wants a big ring because she is 5''9" and fairly large hands and a dinky ring would look dumb that is why she likes this ring.
-- She would rather have size over quality (I personally don''t want to buy junk)
-- She wants a wider band
-- Princess cut - at least a carat
-- White gold or platinum
-- She said she will help pay for the ring if it means more ring

when the time comes
-- I''m not opposed to buying online, I''ve seen the price differences.
I''m not quite sure what my budget is, I have been collecting my change for 12 years since I was 17 and single knowing someday I will want to buy a great ring. I''m thinking my budget would max out at $5,000
Time is on my side I don''t think I''ll be proposing until sometime this summer.
Ok so here are my questions:
-- Is the quad princess invisible set junk?
-- Has anyone had any success at buying at jewelry trade shows? If so, where and how can I do it?
-- You can be brutally honest.
Below is the invisible set from
Zales
.
Details:
Diamond Total Weight (CT. T.W.) 2
GIA Clarity I2
GIA Color H - I
Lifetime Diamond Commitment Yes
Gold Karat 14K
Metal Color White
Metal Type Gold
Standard Ring Size 7
Stone Shape Princess
Stone Type Diamond
$4999.00